Generally, tourists come across the name of the small village of Imlil when they are hikers and plan to climb Jebel Toubkal (4160 m) – Morocco's and North Africa's highest mountain. But, you don't have to be crazy fit and determined to walk for miles in order to have fun in Imlil!
ALL ABOUT IMLIL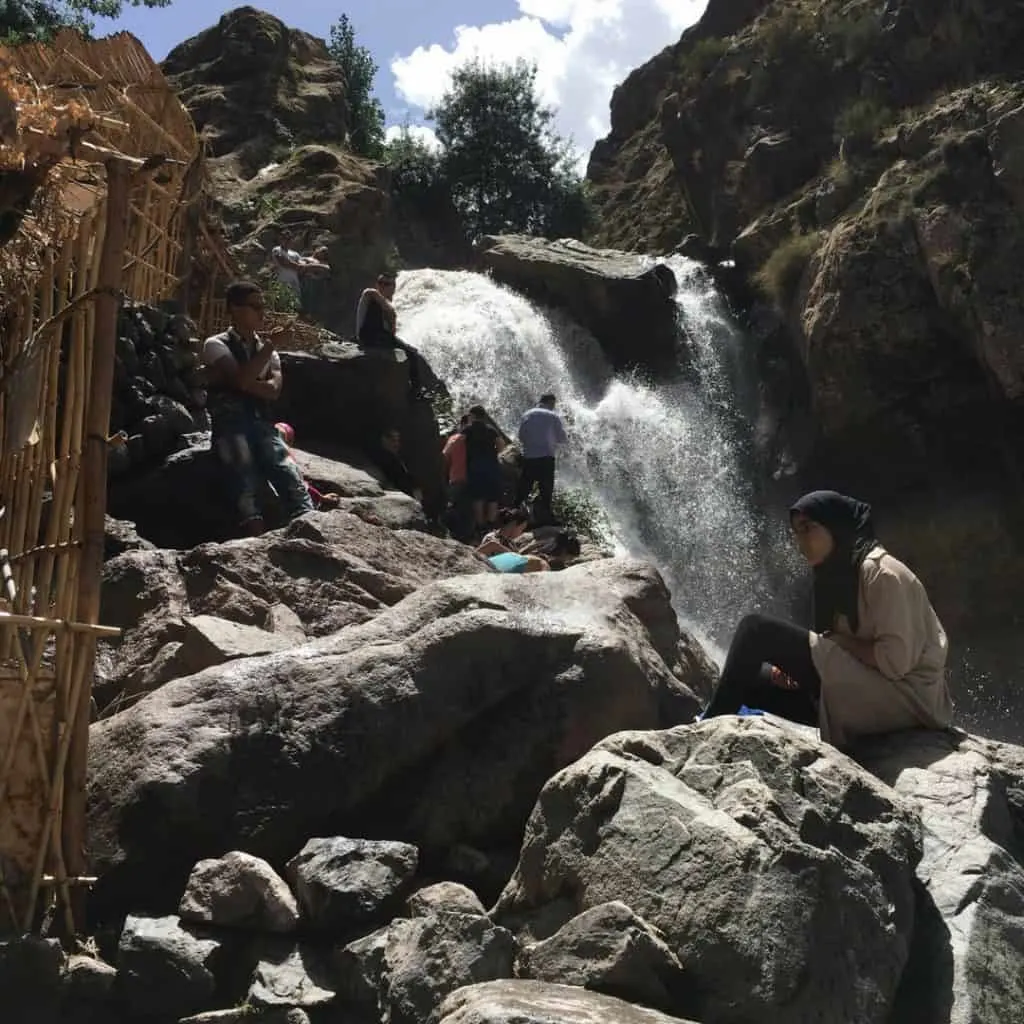 Just the journey to Imlil can take your breath away. The road is twisted and interesting, much less frequented than other Atlas mountains' valleys in the Marrakech area. A glimpse of the small Berber villages, the lazy river, and the walnut tree leaves shining in the sunlight will be the beginning of your trip.
This mountain village is often the starting out point for people who are climbing to the top of Mount Toubkal. It's also an excellent base if you simply want to enjoy hiking in the region.
GETTING TO IMLIL
There are regular drivers that can take you from Marrakech to Imlil via private transfer. The rate will vary depending on if you want a one-way transfer or the use of the car for the day.
If you're on a budget the best way of getting there is to take a grand taxi (shared cab) from Marrakech. It is only about 3$ for a seat and a great, authentic experience.
WHAT TO DO IN IMLIL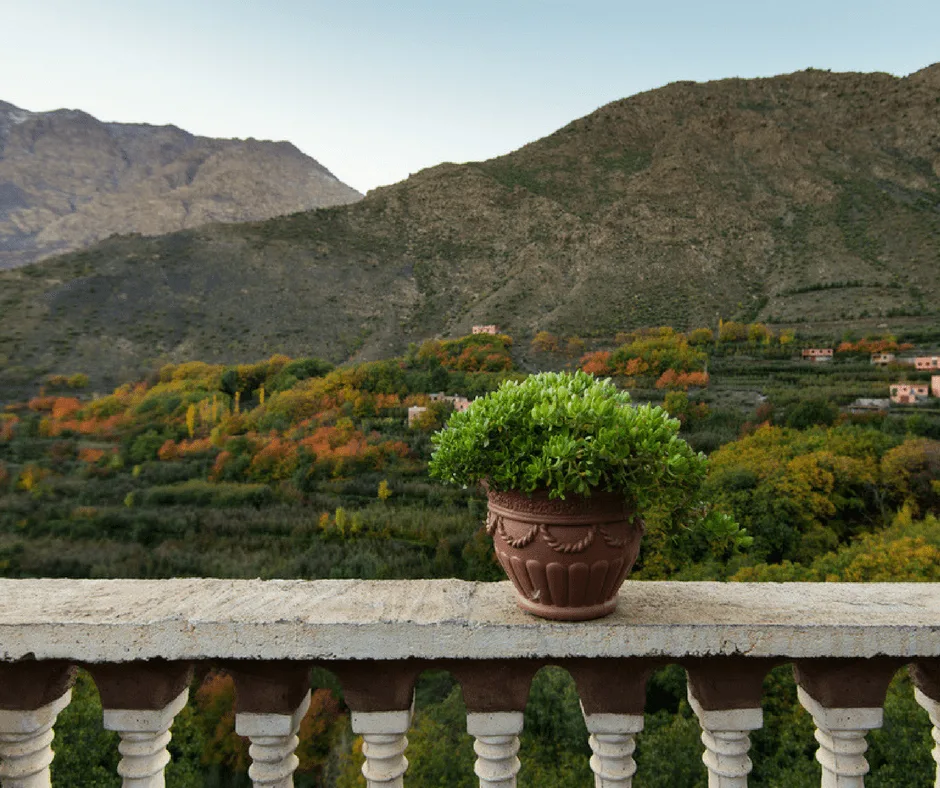 If you would like to actually climb Jebel Toubkal there are few things you have to know. Don't get fooled by all the travel guide books describing the climb as an easy one! It is not! But it is doable and very interesting! The nature, the landscape, the people. On the way to the top of the mount, there is a holy place called Sidi Chamharouch where one of the local Muslim saints is buried. Moroccan families choose the place as their pilgrimage destination. It can be a very profound and positive experience to interact with the pilgrims who are very often climbing wearing flip-flops!
The best thing to do is to have a mountain guide who will take care of your food supplies, accommodation/refuge booking, mules etc. If you decide to stay at Lahcen's guesthouse (see where to stay), he is also a licensed mountain guide who can make your trek really memorable for a very reasonable price (around 45-55$ per day per person, food, transport from Marrakech, guide services, accommodation included).
If you decide to organize the trek by yourself, during the high season (May-September) you should contact the refuge to make sure to have a place to sleep ([email protected]). The path is not very well indicated, but if you climb during the summer you can be sure that you won't get lost as there is a lot of hikers. It is NEVER advisable to hike alone in Morocco. You should ALWAYS take a guide with you as conditions can very quickly change.
The first part of the hike is a long climb to the refuge (5-8 hours). On this first stretch having some change on hand is a good idea as you'll find plenty of locals selling fresh orange juice and some other beverages on the way up. However the further you get this will taper off.
If you don't feel motivated enough to spend 3 days hiking to Jebel Toubkal, there is several shortest trekking paths in the region. There is also a beautiful waterfall is located just 30 min walk from Imlil.
Shorter (and longer) High Atlas Hikes
Whether you choose to do a long or short hike a great company to reach out to is High Atlas Hiking. The company is staffed by local, licensed mountain guides. They can help you arrange a single day experience up to a week or more (and everything in between). Because they are locals they know the area well and can be sure you're experiencing the best the area has to offer.
There is also horse back riding, cycling or simply sitting back to relax on one of the roof terraces while sipping some Moroccan mint tea and enjoying the landscape!
WHERE TO EAT IN IMLIL
While in Imlil, the goat and lamb barbecue ribs are a real treat for all the foodies. The cherry season is in June and the walnuts are available in September-October! Simple food and beautiful nature really define this region.
You'll also find several "snack" shops that sell things like shawarma and pizza. But for great Moroccan food you'll want to check out what your accommodation offers. Many also provide meals for those visiting just for the day.
WHERE TO STAY IN IMLIL
Kasbah Imlil
A fantastic location in Imlil with terraces in the rooms and a welcoming staff that makes you feel at home. There are easy treks available from the hotel or you can book longer 2 or 3 day hikes if you'd like.
Toubkal Ecolodge
A good choice for winter visitors who want to engage in cross country skiing, the hotel is equipped with ski up access. Request a room with a valley view for really exceptional views!
Gite Tamsoulte
For budget travelers looking simply for a place to spend the night that is clean and comfortable this is a good option. Owners are well versed on local hiking trails and can arrange for guides or guide you themselves on hikes!
Lahcen's House
Check out Lahcen's house (+212 666 57 26 38, around 80 dh per person per night, homemade meals on request cooked by Lahcen's lovely wife – one of the best breakfasts I have ever had), beautiful view of the valley, rooms with private or shared bathrooms).