This post is a paid sponsorship with iHerb. I have been compensated for providing my experience and review. However, before taking this sponsorship I was a private customer of iHerb and this is what prompted my desire to engage in a partnership. All content and experiences shared below are my own.
When we first moved to Morocco over 8 years ago it was tricky finding specialty food items. We especially struggled because my husband has celiac disease. Having a gluten allergy was virtually unheard of in Morocco at the time and even communicating his dietary needs was an all-day struggle. In time more and more products have appeared making it easier to get what we need however, most everything is imported at a very high markup.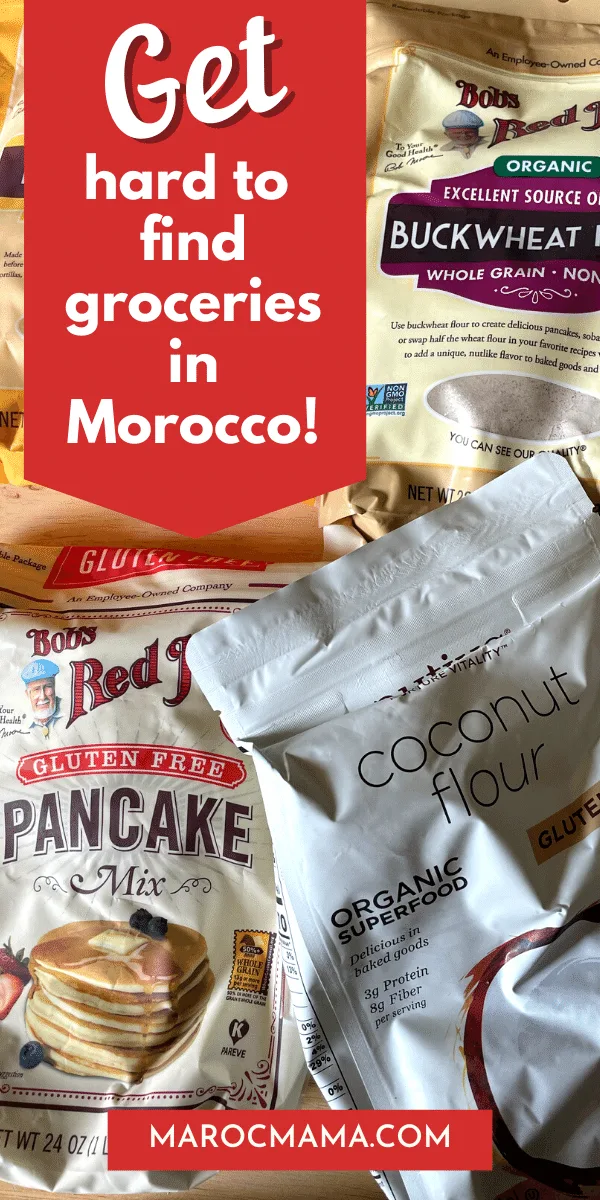 About a year ago I was introduced to iHerb as a reliable option to get items sent to Morocco. This may not seem like a bit deal to those readers in countries where mail delivery is mostly seamless but in Morocco getting what's been sent to you can truly be a hit or miss situation. Who wants to spend money on products that consistently "get lost" in the mail system?
Not me!
So for a long time, we gave up. Or we'd carry back suitcases full of gluten-free flours, gluten-free soy sauce, and other gluten-free or vegan goods. Trust me it was crazy and we got plenty of weird looks from my family. But, you gotta do what you gotta do! When I first heard of iHerb I thought it was too good to be true. But, I was very pleasantly surprised!
What is Great about Using iHerb
iHerb carries over 30,000 natural foods and supplements which means we can get nearly any and everything we've been hauling over for years! It's also all priced much less than if I were to buy the items in Morocco (if I could find them!) But, they don't just ship to Morocco, you can get products in more than 180 countries. To get goods in Morocco iHerb ships from a climate-controlled distribution center in the US via DHL. Most shipments arrive very quickly (within a few days) but can occasionally take longer.
I have not had any real delays with shipping which is honestly great. There are few things I have ever ordered that have been so easy to receive.
Everything I have ordered has come in a box and glass or otherwise fragile items have a sticky bubble wrap around them to secure them during shipping.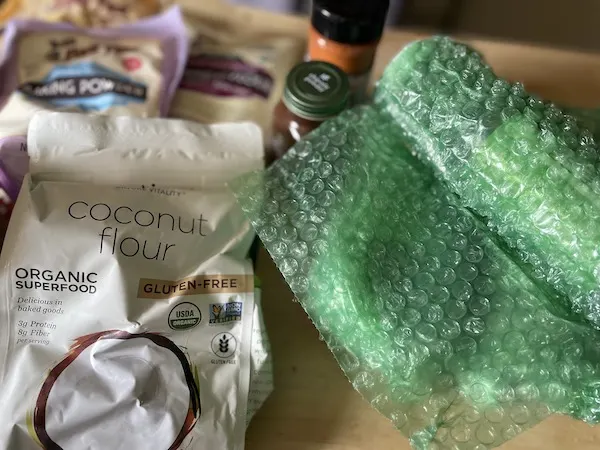 Do you Have to Pay Customs Fees?
Maybe. If you keep your order value below $120US and 150lbs then you most likely will not have to deal with any customs fees. Of course, Morocco being Morocco you may run into an instance where you are asked to pay something but in the vast majority of cases, it will be duty-free.
This can mean you may need to play a little Tetris with your order or break things into more than one shipment to avoid customs fees. I know people that make an order every week or every other week and don't have any hurdles when it comes to duty fees.
What about Shipping Costs?
Your shipping costs will depend on several factors but mostly weight is what factors in. The heavier your box, generally the more expensive shipping is. There are occasionally free shipping offers as well as lower rates depending on which items you've purchased. There is no hard and fast rules to this but even with a higher shipping cost, it's been worth it for me because it's still less expensive than buying in shops.
If you do have a question or an issue with shipping or any other customer service problems they do have customer service agents available 5 days a week, speaking 10 different languages. Make sure to double check here for any additional shipping information.
What Kinds of Products Can You Get from iHerb?
I decided to scope out some of the most common items that I purchase in the US because I know I either a) can't get them in Morocco b) cost WAY more in Morocco and c) are either gluten-free or vegan items. You can order all of the items I did and have them sent to you too!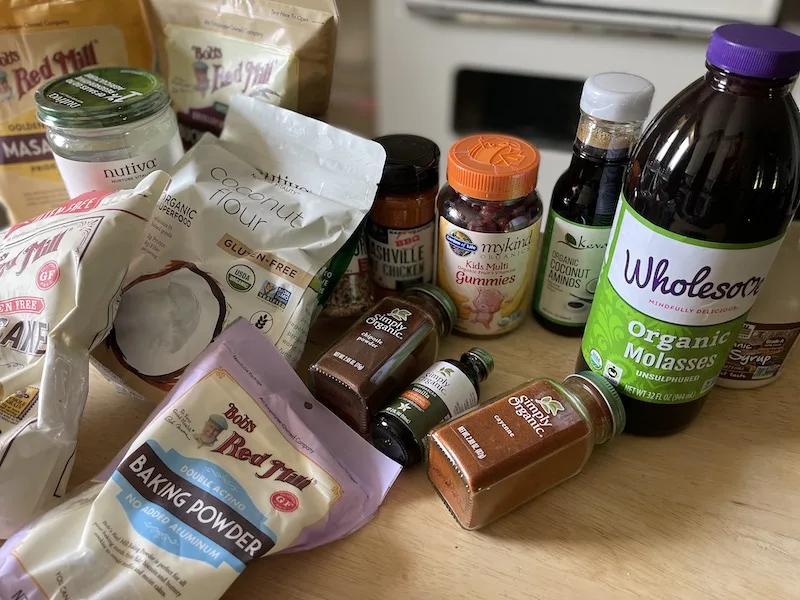 Steal My Shopping List!!!
Other Items I Normally Buy and You May Want:
There are very few things I have wanted that I haven't been able to find. I also love that the search function works great and there are loads of clearly labeled vegetarian, vegan, gluten-free and HALAL items! Yes, if you type halal in the search it will bring back pages of results!
I've always been very happy with the quality of everything I have gotten and usually whatever I am looking for is in stock. I tend to try and get as much together at once so it's a single box shipment vs several.
Want to Try It? Get a Discount!
If you think iHerb might be something you'd like to try check out the link below. They regularly run discounts and sales which can help you get some great products for a good deal!

It's seriously so nice to no longer have to worry about getting food products that my husband can eat without having to run around town to make a special trip to Europe. I think you'll really like it as well.