"Edith Wharton's Morocco" is a unique 10-day tour of the Arab world's westernmost country.
Edith Wharton traveled to Morocco in 1917, and she wrote, "Everything that the reader of the Arabian Nights expects to find is here." Despite embellishments and outright—or rather, because of them—Wharton's subsequent travelogue, In Morocco, accurately captures a long Western fascination with this North African kingdom.
Sites described by Wharton still attract travelers from all over the world. During a five-week stay, Wharton journeyed to souqs in Marrakesh, an ancient necropolis in Rabat, medieval mosques in Fez, religious sites in Moulay Idriss, Roman ruins in Volubulis, and even a purported pirate lair in Salé. Many of these places are now preserved by UNESCO as World Heritage.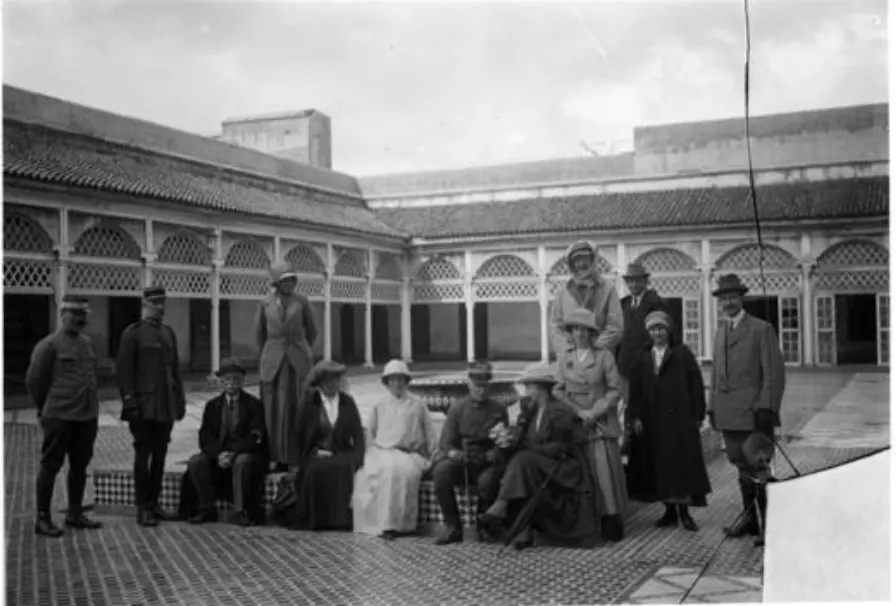 Amanda Mouttaki and Stacy E. Holden have organized a trip that pairs sightseeing with experiential learning and literary engagement. Amanda is a long-time resident of Morocco and an expert in leisure travel and local cuisine, while Stacy is a historian of North Africa. Participants should expect to come away from this trip with a deeper understanding of Wharton's work as an American author and the multifaceted history and culture of Morocco.
Pricing includes driver, vehicle, national guide at all times, all meals, all admissions, and city guides as needed.
November 10th, 2022 Arrival at leisure to Tangier
Group welcome dinner for guests who have already arrived and earlier meals can be arranged.
November 11th – Tangier
The tour officially begins at 9 am today after breakfast at the hotel.
We begin by considering Tangier as a city of global interactions in the early twentieth century. Our tour begins with a visit to the Tangier American Legation Museum (a gift to the US from the Sultan of Morocco in 1821, and the only historic property of the US located in a foreign country). We then continue to Villa Aidonia, the summer home of American expat Ion Perdicaris (his 1904 kidnapping headlined newspapers all over the world), and Room 35 of the Grand Hotel Villa de France, where Henri Matisse painted his famous "Window at Tangier."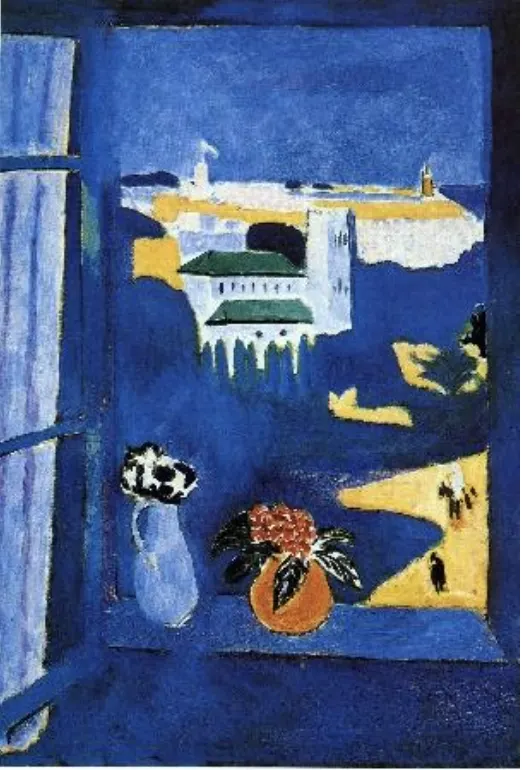 We will have time to also experience some of the mystery and nostalgia Tangier has held through the ages. Group lunch and dinner will be offered today. Grande Hotel Villa de France for lunch.
Our accommodation in Tangier will be at the iconic El Menzah hotel.*
November 12th – Rabat
We head south in a private vehicle. Wharton also traveled from Tangier to Rabat. Stopping for an impromptu picnic in Ksar al Kbir, she described this northern region as "palmetto desert." In fact, this small town is on the Loukous River, which flows from the Rif Mountains to the Atlantic Ocean.
This region has some of North Africa's richest farmland (crops include water-demanding sugarcane). As we travel on backroads, we discuss conditions in Morocco's rural areas and also consider why Wharton falsely situated her travels in the desert.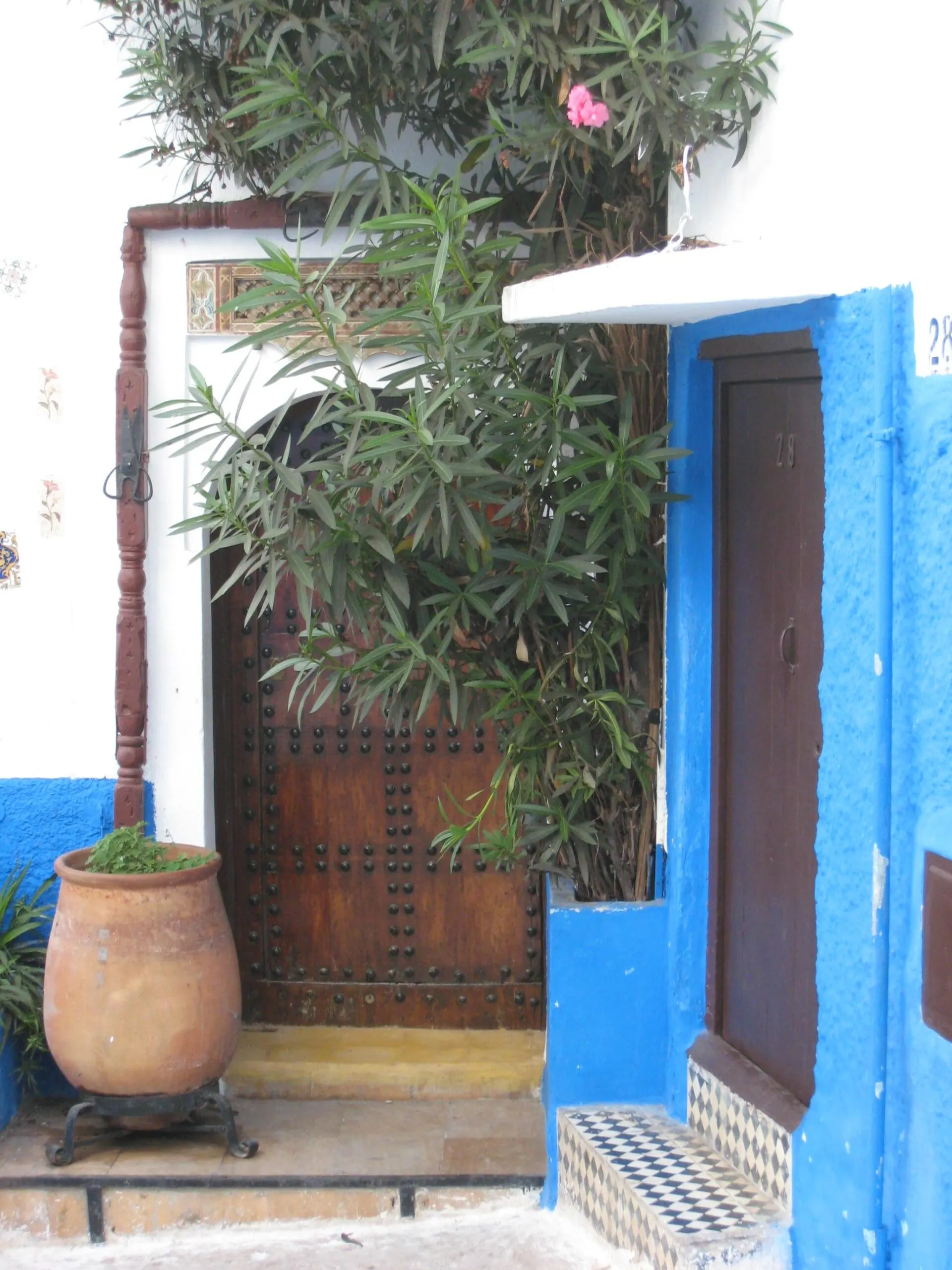 In Rabat, we'll enjoy a shared lunch and then visit the Kasbah des Oudaya. The monumental gate is an easily recognized landmark of this pedestrian quarter, and it is today a space for art exhibits. Wharton called it "an architectural expression of the tortuous secret soul of the land." At the end of our tour, we can sip mint tea at the Café Moor and discuss the romantic but highly patronizing imagery used by Wharton to describe Moroccan people and places.
Our group will stay at the Tour Hassan hotel – where Wharton herself stayed while in Rabat.
November 13th – Rabat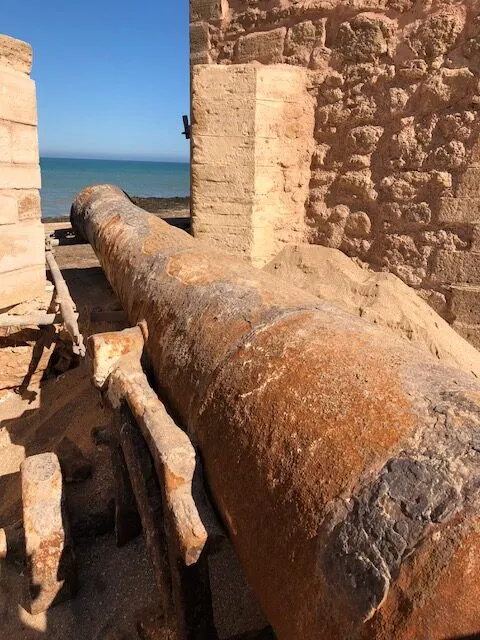 Across from Rabat is Salé, once home to the Salé Rovers, sea raiders who roamed the Mediterranean. Wharton referred to Robinson Crusoe when she called Salé, "the fierce pirate town." In the morning, we will visit many of the ancient architectural relics of the kingdom of the Salé Rovers, including the ramparts and rusted cannons, a monumental gate marking the height of sea raiding wealth, and an ancient prison that has yet to be restored.
Lunch on a ship is an ideal way to end our pirate tour, and we lunch at Le Dhow. After, we visit the Chellah archeological site. First settled by Phoenicians in the 3rd century BC, the site was recycled by successive empires for the next 1,000 years. "Passing under the gate of Chella," wrote Wharton, "with its richly carved corbels and lofty crenelated towers, one feels one's self thus completely reabsorbed into the past."
November 14th – Day Trip to Casablanca
Casablanca is approximately one hour from Rabat, and today's visit lets us consider the outcomes of France's colonization of Morocco (1912-1956). We will spend the morning viewing Neo-Moorish architecture and urban quarters designed and constructed by colonial administrators.
We'll lunch at Rick's Cafe, founded as a culinary homage to the famous Humphrey Bogart film, "Casablanca."
In the afternoon, a tour of the Hassan II will highlight how the colonial vision of Moroccan architecture continues until today to be embraced and enacted in modern Morocco.
Wharton spent time in Casablanca but dismissed it. She did not devote any part of her book to this megapolis port city, the economic heart of Morocco. We will consider why Wharton neglected to include a discussion of her Casablanca stay in In Morocco.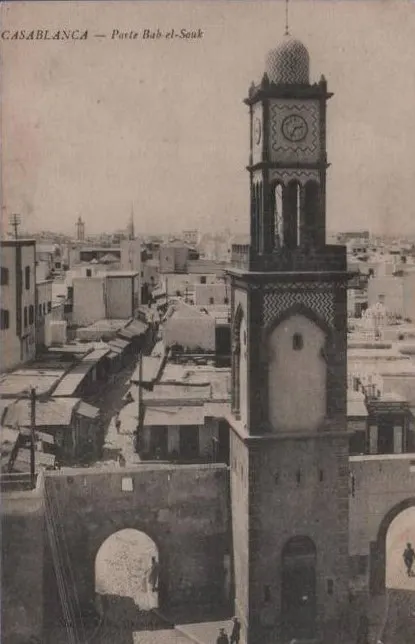 Tonight, we'll have dinner at our Rabat hotel.
November 15th – Fes via Moulay Idriss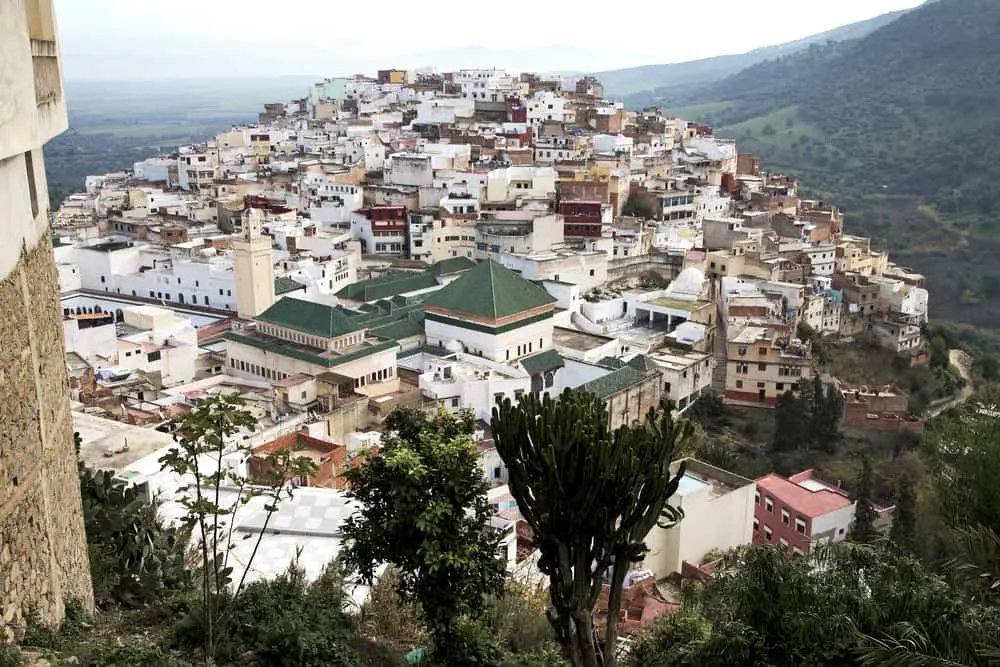 From Rabat, we head east to Fez. The holy city of Moulay Idriss is our first stop. Wharton makes a point of telling her readers that non-Muslims could not visit this city until the year before her own visit to it. She came to Moulay Idriss during a Sufi performance of music and dancing, what she described as a "display of cataleptic anesthesia." As we walk through town, we can discuss the importance of folk practices and Sufi brotherhoods in Moroccan Islam.
We'll have a local lunch at beautiful Dar Zerhoune with views of the Middle Atlas Mountains.
After lunch, we'll continue to the Roman ruins of Volubilis for a guided tour until finally arriving in Fez and our riad for our stay.
Dinner will be in the riad (a traditional courtyard house) this evening.
November 16th – Fez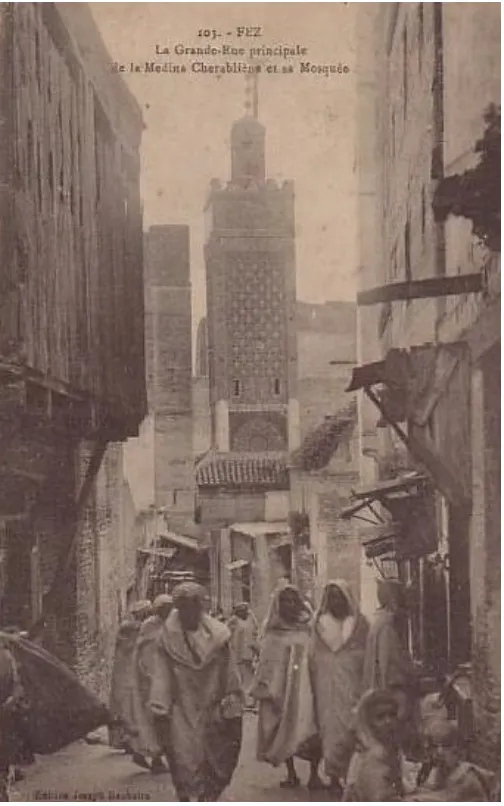 Our tour of Fez will reveal enigmatic facets of the medina. Medina is the term for walled pedestrian quarters that predate modern urbanism. Wharton wrote of Fez's medina as a space "out of the bounds of time." We will consider how historic preservation by France's colonial government in fact acted as an engine of social and political transformation, with Western tourism as one outcome. Today, less than 5% of Moroccans live in Morocco's 31 medinas.
As we walk through Fez's Old City, participants will reflect on how expectations may shape their travel experiences, and, in turn, how commodification impacts Moroccan culture.
For lunch we'll relax over traditional Moroccan dishes in a beautiful garden setting.
In the afternoon, we will visit artisan workshops to learn about craftsmanship in Fez.
Our full day will end with a meal in the new city of Fez.
November 17th – Marrakech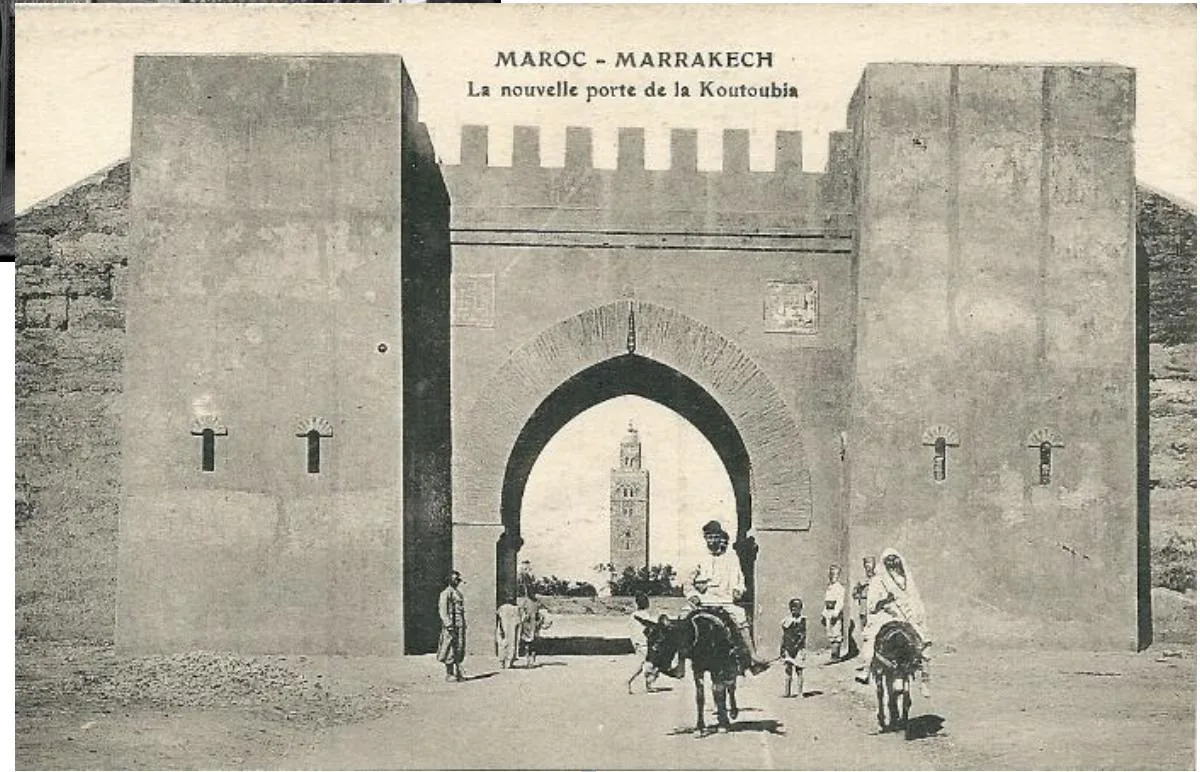 Today is our longest day driving. We will head directly south to Marrakech.
You will have time to freshen up at the riad after an afternoon arrival.
Tonight, you'll be introduced to the medina through a walking food tour.
November 18th – Marrakech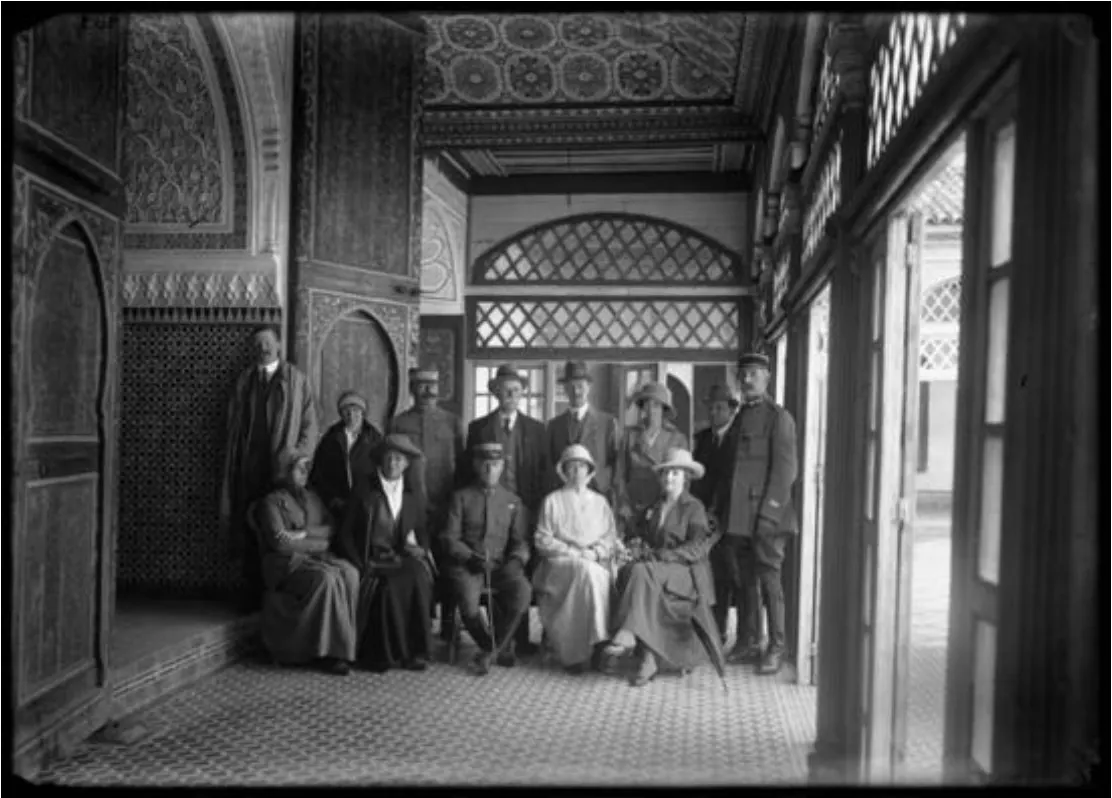 In Wharton's time, as in our own, Marrakesh conveys romanticized images of desert life. Visiting Marrakesh was Wharton's primary travel goal in Morocco. She described it as both a "city of inveterate poetry" and a "great nomad camp."
Today, we consider what is seen and unseen in Marrakech, tracing Wharton's steps in this southern city. Wharton stayed at the Bahia Palace, a courtyard house built by an influential nineteenth-century family and then appropriated by the French administrators. We will walk just as she did to the Saadian Tombs, a sixteenth-century mausoleum now lauded for its ceramic mosaic and stucco design, and the twelfth-century Koutoubia Mosque.
On this last full day, we ask travelers to consider changes from Wharton's time to our own and to think about how our identities shape our understandings of Morocco.
This afternoon you'll have free time to do last-minute shopping you may want, indulge in a local hammam experience, or take a rest!
Our farewell dinner tonight will be a special occasion so be ready for a fun time!
November 19th – Departure
Guests have the option to add on a 4-day Sahara trip extension, separate from the Wharton tour. Will be available only if a minimum of 4 guests will participate. In this case, you will return to Marrakesh on November 22nd and depart on November 23rd.
What's Included with Your Tour
The tour is designed on an individual basis with each guest having their own room; no shared accommodation unless requested.
All hotel accommodations
All meals and non-alcoholic beverages
All entrances to historical sites
Full-time licensed national guide
City guides where applicable
Reflection sessions and discussions on the book
A driver and private vehicle for the group at all times
All gratuities EXCEPT driver and national guide.
What's Not Included with Your Tour
airline flights
travel insurance
any visas or additional travel documents you may need
alcoholic beverages
gratuities for national guide and driver (approximately $15-$20 per day)
any incidentals or shopping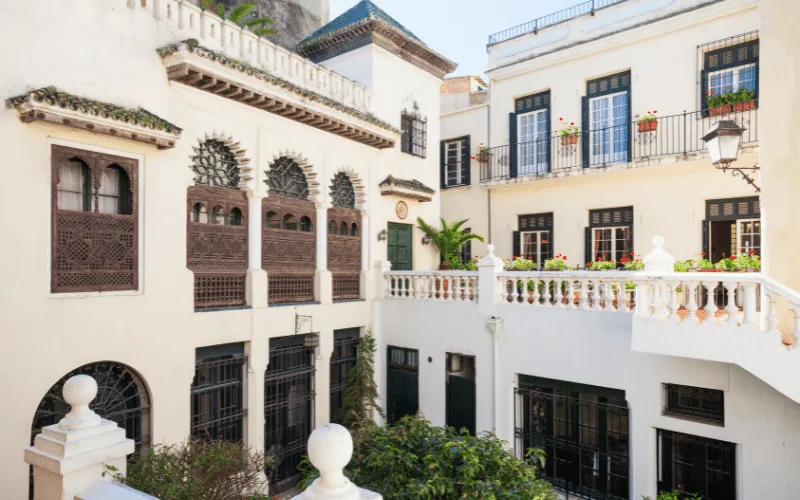 Tour Costs
The total cost per person for this tour is $5,250 USD per person. A $1000 deposit is due at the time of booking with the total for the tour due 30 days in advance of the departure date (October 9th is the latest day to pay the final balance).
The total cost for the Sahara addition is $1,000 USD per person (details below)
Sahara Addition
For those guests wishing to extend their time in Morocco to visit the Sahara desert, we are happy to offer a luxury Sahara extension. This four-day experience takes you over the High Atlas Mountains, to the Dades Valley, and finally into the Sahara desert. You will stay at luxury accommodations and all meals are included with your experience.
The Sahara addition is based on a minimum of 8 guests choosing this option. Further detailed information will be provided when the minimum is met.
November 19- Dades – Overnight at Chez Pierre
November 20 – Sahara luxury camp
November 21 – Visit to Skoura and Ksar el Kabaaba
November 22 – Return to Marrakech via Ait ben Haddou and overnight stay.
November 23 – Departure
**All hotel and arrangements are subject to availability**
Have a question? Let us know!