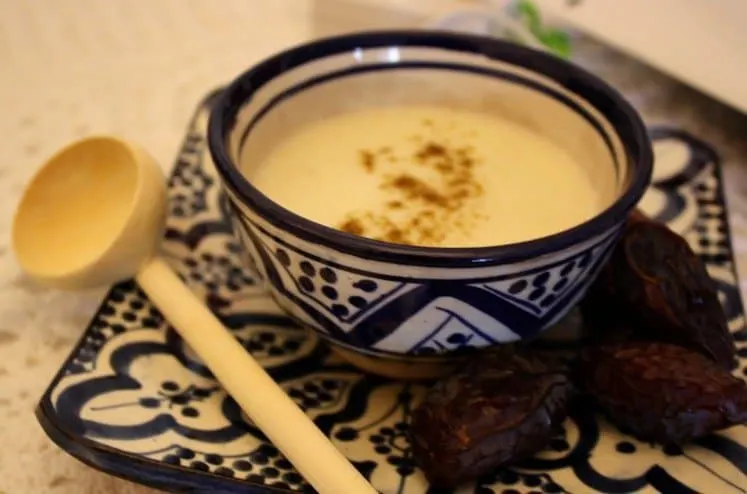 Six years ago, I boarded a plane and set off to spend my last spring break in Morocco. A few months earlier I had met MarocBaba and decided that I needed to go back even if it was only for six days. It wasn't my first international trip but it was a little different. We had only known each other three days and I was going to be staying with his family. I was so excited to see him but very nervous about staying with his family. What was appropriate? How should I act? What should I wear? Add on about 100 more questions to that list – if it weren't for all the adrenaline of actually making the trip I'm sure I would have had a panic attack.
I remember vividly the first morning. Flying low over Marrakech, waiting in an EXTREMELY long line for passport control and even more time waiting for my suitcase – all while my heart was pounding more than a million beats a minute. The experience of entering the visitor's hall to find MarocBaba standing there beaming is a once in the lifetime memory. We rolled away in a taxi and pulled up to his house, where my heart started beating more – this time it was the panic attack starting up. All went well, I settled in a bedroom and changed my clothes and then I was served this;
It's the same soup from the top, and it was my first taste of "real" Moroccan food. Not the tourist versions of famous Moroccan dishes we had been fed while on our tour. MarocBaba simply calls it white harira, though I'm sure there's another name for it. I've got to be honest – I don't like this. I didn't like it from the beginning and dumped a lot of sugar in hoping it might taste like Cream of Wheat (it didn't). BUT MarocBaba and our kids love it, so you should give it a chance.
Ingredients:
1 cup of fine semolina
2 cups water
2 tbsp good quality olive oil
1 tsp cumin
1/2 tsp salt
1/4 tsp black pepper
1/2 – 1 cup of milk
Directions
In a medium saucepan begin to heat water on medium-high heat. Pour in the oil and slowly add the semolina and mix in using a whisk. They key to this is a smooth texture so whisking while cooking is necessary. Add the cumin, salt and pepper and continue to whisk. Once the mixture starts to slowly bubble add half of the milk, turn down the heat to low and continue mixing. The consistency of this is slightly thicker than a soup but should still be a liquid. If it gets too tight, add more milk. Cook on low for 1-2 minutes to blend flavors.
Serve in a bowl, sprinkled with cumin on top. Dates are traditionally served on the side with a hot cup of mint tea.