Rosemary and I have an off-and-on relationship. Sometimes I can't get enough of it, while other times I can't stand it. I think it's similar for many people. Moroccan drinks often use plenty of herbs and seasonal flavors so this did make sense. However, in this alcohol free cocktail it really is delightful.
2020 has been a weird year however it's introduced me to a lot of people and resources I might not have ever found. One of them is fresh boxes of organic herbs and vegetables that come from a farm outside of Marrakech. The owner is also from Michigan (we all have a weird way of finding each other) and takes so much pride in what he does.
Rosemary is something that finds its way to my vegetable delivery regularly. It grows well here – Mediterranean climates are where it thrives. Suffice to say I don't like the texture of rosemary in my food but the flavor that gets imbued into the syrup of this drink is perfect.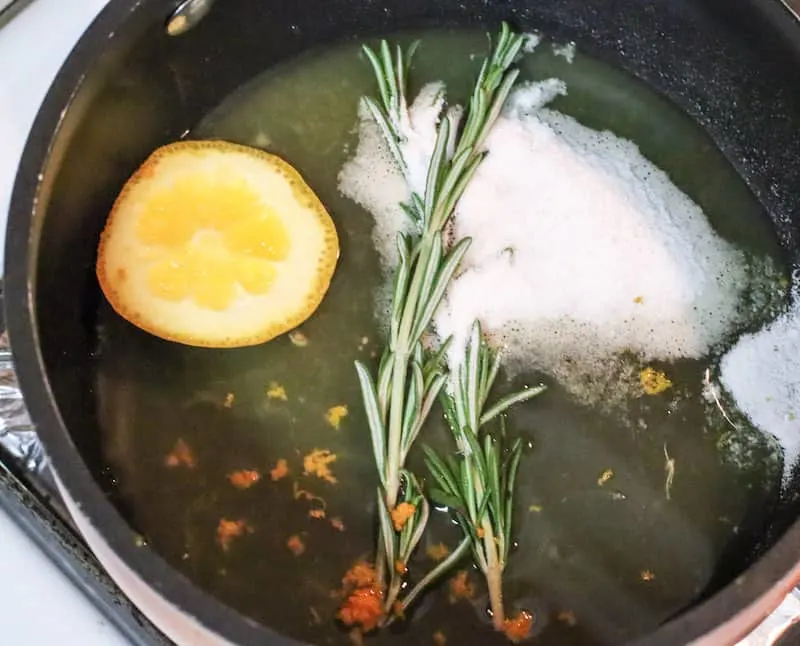 Citrus is the other element and while this recipe uses oranges – which also are plentiful and grow well in Morocco – you could use any citrus you'd like. Lemons would work as would grapefruit though you may want to adjust sugar levels if you're using a more tart fruit.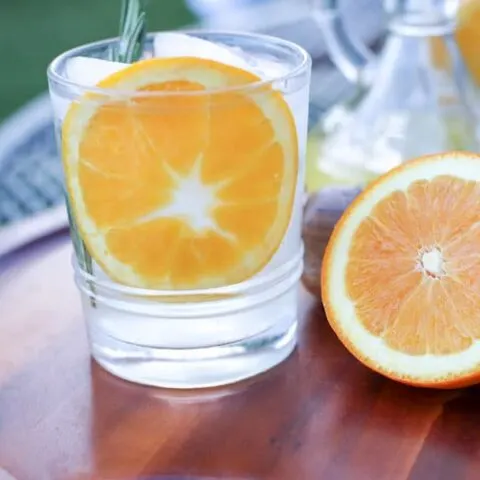 Yield:

1 drink
Rosemary Citrus Spritzer
A light and refreshing mocktail made using herbs and citrus.
Ingredients
Fresh Rosemary
2 Tbsp sugar
Juice from 1 orange
Juice from 1 lemon
1 tsp orange zest
1 oz coconut water
4 oz sparkling water
Instructions
For the simple syrup, add 1 sprig rosemary, sugar, orange juice, lemon juice, and orange zest to a sauce pan and bring to a boil.
Reduce to a simmer, stir, and cover for 5 minutes. Remove from heat and strain, let cool 5-10 min.
Pour 1 oz simple syrup into a glass with ice. Add all remaining ingredients and stir
Garnish with an orange slice and extra fresh rosemary.


Notes
Want to make it with alcohol? A splash of gin would be a great addition.