What springs to mind when thoughts of Morocco drift into your mind? Whether it's the bold spices and delicious dishes or the Sahara desert, there is something for everyone in Morocco. Located in the North of Morocco against the crystal blue oceans of the Mediterranean lies the small city of Al Hoceima. Don't get confused if you can't find it on your map, as this city is also sometimes spelled Al Hoceima.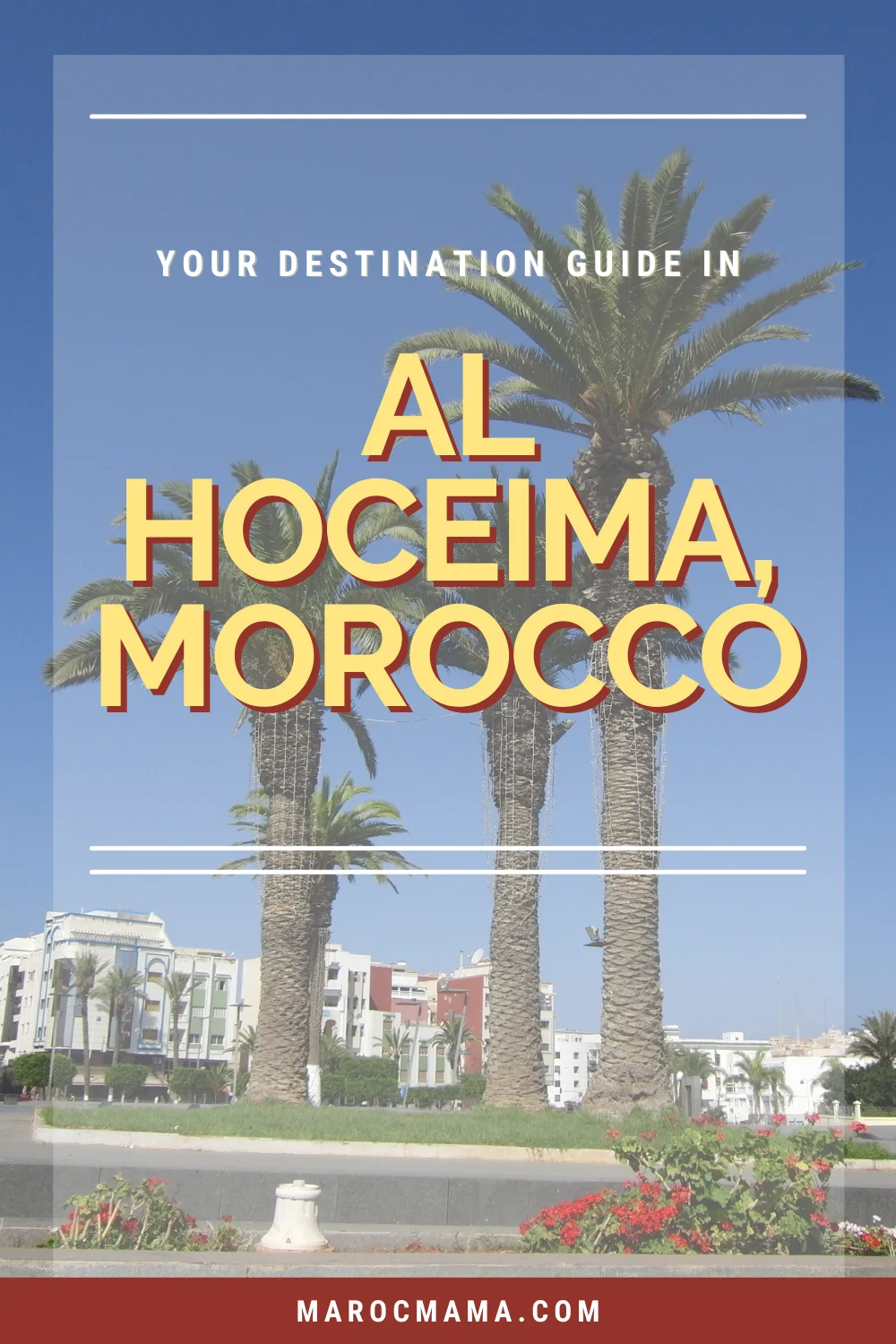 This beautiful city has everything the nomadic explorer could want with a variety of landscapes to suit all your needs. Even though it's close to the Sahara desert, don't be fooled into thinking that it's only hot all the time. If you find yourself a little unsure what to wear when you make the trip in the summer months, then this guide on what to wear in Morocco in all situations will be your best friend.
Everything to Know About Al Hoceima City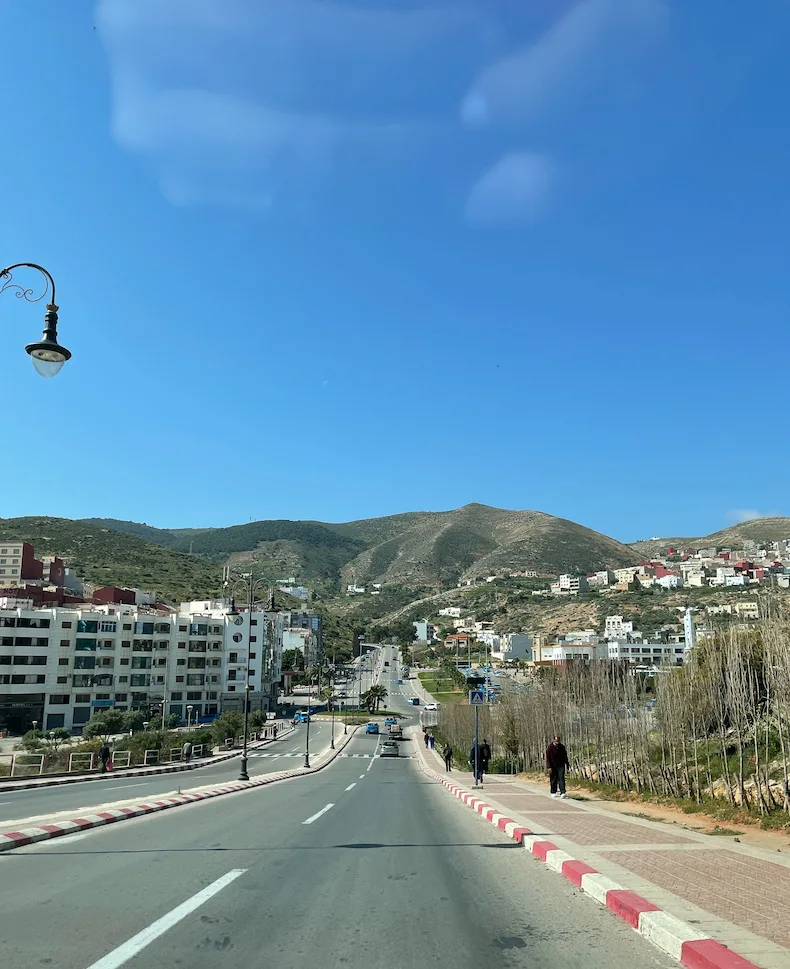 This well-known tourist city has the perfect balance of stunning beaches and dramatic mountains. Being the capital of the Al Hoceima province, this Riffian city is a popular summer destination for Europeans wanting to escape to the ocean.
The Mediterranean Pearl, as it is affectionately known, is one of the safest cities in Morocco and relies on tourism and the fishing industry to drive its economy. What brings all the Europeans to Al Hoceima every summer are the beaches and beautiful places to stay while exploring the area.
It's All About the Al Hoceima Beaches
It's hard to resist the allure of the Mediterranean coast, but when you throw in sunny skies and a small city vibe, Al Hoceima has some of the best beaches in Morocco. It's hard to resist a Hoceima beach but which one do you go to?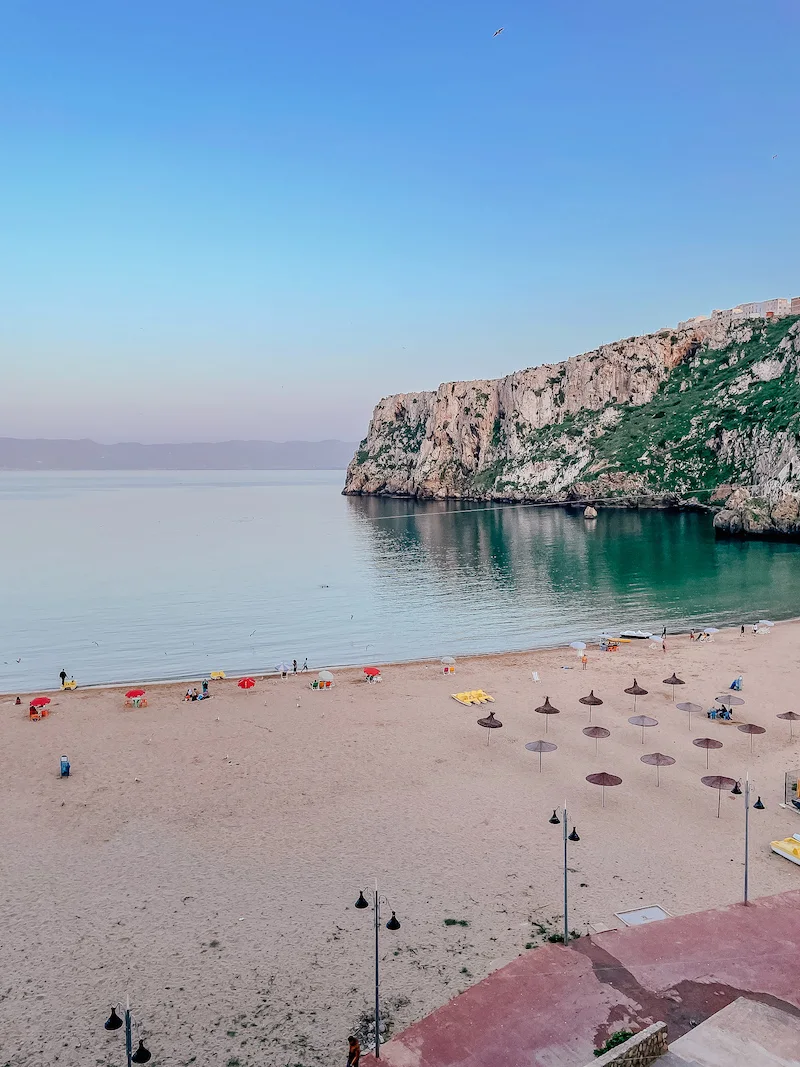 Plage Quemado Beach
Plage Quemando, the closest beach to Al Hoceima city, is located at the bottom of a cliff and was voted one of the top 100 beaches in the world. It offers exceptional panoramic views and is the perfect spot for summer sunsets.
Being close to the center of the city, access is easy, and there is even a resort on the beach if you can't bring yourself to leave. It can get crowded though, so get there early to stake your claim.
Plage Sfiha Beach
If you want to escape the crowds for a quieter spot to relax, then Sfiha beach is your fortress of solitude. Located not far from Al Hoceima, this beach offers stunning views of the beautiful island located only 250m from shore, known as Parsley Island. There's also plenty of cafes to keep you refreshed and energized for a day in the sun.
Plage Thara Youssef
Lying just outside of the city is the Thara Youssef beach, with blue water and great scenery. This beach is made up of tiny pebbles so there is no need to worry about sand making its way into all your belongings. You can even rent jet skis, kayaks, or just enjoy an endless swim in the beautiful warm ocean.
Where to Stay in Al Hoceima, Morocco.
When those Al Hoceima days take their toll and you need a place to return to recharge your batteries, there are a few stunning options.
Nestled on the popular Quemado Beach is the stunning Mercure Quemado Al-Hoceima Resort. This resort is also located just 10-minutes away from the city and comes with free wifi to keep your Instagram feed updated with all of the stunning sunsets that await. Let's not forget that it's a 1-minute walk away from one of the best beaches in the world.
For those flying in, this resort is also only 19 km away from the Cherif Al Idrissi Airport. It is easy to get to, offers beautiful views, and with the calm sound of the ocean to fall asleep to at night, what's not to love?
Sitting just a 3-minute walk away from Sfiha beach and a 10-minute drive from the Cherif Al Idrissi Airport is the stunning Hotel Souani. You can spend your day exploring the city before returning to the air conditioned haven that is your room. All of this while enjoying the glorious views of the surrounding mountains.
You will also be able to easily spot the little Spanish islands in Al Hoceima Bay from the hotel, while enjoying all the modern comforts you could wish for.
Wondering What to do Nearby?
If you feel yourself wanting a little more out of your stay and are feeling adventurous, there are a number of things to do not far from the city.
Al Hoceima National Park
You would be missing out if you didn't visit this stunning park. Take in the stunning landscapes and visit the 800 year old Mosque with its old Berber village in Adouz. What better way to embrace the local history and explore the natural beauty of Morocco than here?
Scuba Dive in the Mediterranean
Why not head to the Moroccan diving center and explore the ocean within the National Reserve of Al Hoceima? With crystal clear warm water, these are the perfect conditions to explore the beauty beneath the waves.
What Do You Think of Al Hoceima?
This small town is a haven for those who want to escape to a piece of the world that feels somewhat removed from it. It's beaches alone should be enough to attract the most die hard beach goer. Don't just pack a swimsuit as there is so much more to this location than the beaches. If you want to bring the whole family along or couldn't find a babysitter in time, then make sure to read this guide on visiting Morocco with kids for everything you need to know.