When traveling through Morocco, the city of Nador is an often overlooked destination however there are many good reasons to include it. This area is frequently visited by locals for its natural environment, with it also being a safe haven for birds. If you are an avid bird watcher then this city should already be on your bucket list of destinations.
This beautiful coastal city is separated from the Mediterranean Sea by a large salt lagoon, named Sebkha Bou Areq. The origin of this small town's name is disputed. It either originated from Has Nador which was a small village on the lagoon, or from the Arabic term for lighthouse or sight.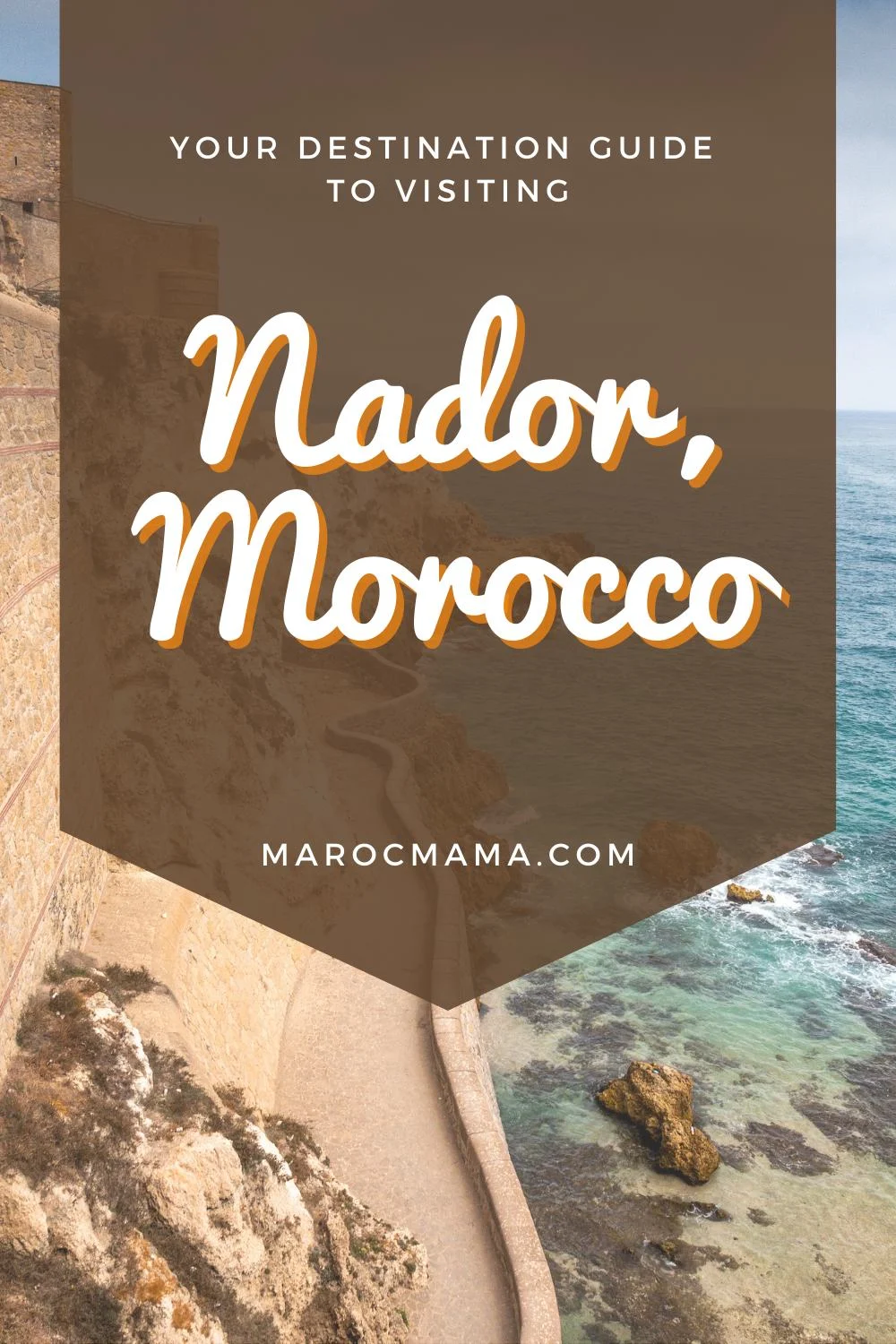 What to Know about Nador
The city of Nador and Nador province relies on fishing, agriculture with some light and heavy industry to drive their economy. A majority of the city's population is made up of Riffian-Berbers with Nador being the largest Tarifit speaking city in the world.
Nador finds itself participating in significant international trade thanks to being next door to the Spanish town of Melilla. If you are wanting a taste of Spain without being able to go to Spain, Nador has all the Spanish foodstuffs you could wish for.
The salt lagoon is the largest attraction for Nador, sitting east of the city that attracts all the wildlife. If you are visiting, it can get crowded since the population density in the city of Nador is significantly greater than that of Nador province itself.
There is currently a new ecological resort, Abdouna Trifa, being built just outside of Nador that includes homes, a golf course and even a marina. This is to cater to the upmarket tourists that are frequenting the city over the summer months and attract new tourists to the area.
Where is Nador?
Nador is a coastal city and the provincial capital for the Northeastern region of Morocco. It's actually separated from the Mediterranean sea by the salt lagoon and is 10km South of the city of Melilla. It's also only 75km away from the Algerian border. The city itself is mainly a grid of streets with a heavy Spanish Iberian-style architecture style.
What to do in Nador
If you are coming from Al Hoceima, the Rocade (coastal road) is a must-drive as it is a stunning roadtrip opportunity. It passes through verdant gorges, red cliffs and even sculpted, deeply eroded hills. If you are already in Nador then here are a few extra things that you can do.
Visit Souk Oulad Mimoun
Imagine piles and piles of local fresh produce and items, all for sale. You can scoop up some of the best local spices, the vibrant colours also make for stunning photographs. This is also a good place to go and pick up any trinkets, with this being a big area for souvenirs and clothing as well. To keep all your purchases together, a market tote is the perfect sustainable choice.
Go on an Adventure to Charrana Beach
You will need a 4×4 vehicle to get here but the effort is worth what awaits you. The perfect crystal clear turquoise water awaits you to explore the underwater world. This is also one of the perfect spots to grab a mint tea from the local shop on the cliff and take in the sights as the sun sets over the ocean.
Mar Chica
This is the largest salt lagoon in Morocco and the centerpiece of a visit to Nador. This attracts all the migratory birds. In Oued Moulouya and Kariat Arekam by the Moulouya River mouth are the protected wetlands. These are home to the greater pink flamingos, oystercatchers, kingfishers and numerous other bird species. This combination of saltwater and freshwater sites cover large areas and shows off with beautiful flora.
Visit the Spanish City of Melilla
If you happen to have a valid visa to enter spain, you can walk into the city of Melilla, just 10km away. This Spanish city is legally Spanish territory, even though it's on the African continent. So why not go explore this small patch of Spain for an afternoon.
Where to Stay in Nador
There is a place to stay that suits all budgets in Nador. From backpackers to 4 star hotels, Nador has it all, but here are few stunning places worth mentioning.
For those who want to explore the city and return to luxury in the evening, Mercure Nador Rif is the perfect hotel for you. This 4 star hotel lies on the Mediterranean shore and has all the modern amenities that any traveler could wish for. It even has a nightclub for those who want to let loose a little and free wifi to keep your Instagram feed updated.
For that real Moroccan aesthetic, Hotel Babel is the place to go, with styling to really immerse yourself into Morocco. Located in Nador and with the airport only being 22km away, this central hotel is perfect for you to base your adventures from. Featuring free wifi and a continental breakfast to fuel you up for a day's adventures, what's not to like?
What Else is There to Say About Nador, Morocco?
Nador is a unique city that should be on any nature lovers bucket list of destinations to visit. This emerging city is coming into the 21st century at speed with new renovations and modernizations taking place. So, if you want to experience the city as it would have been known before all the updates are done, the sooner the better.