Do you want to come to Morocco and eat all the things?!?
By popular request, I've put together a longer, food-focused tour of Morocco along with my partners at Roaming Camels Morocco. We've worked together to build this amazing itinerary that is unlike any other food tour of Morocco. Seriously!
This tour is a small group tour, meaning there will be no more than 14 guests attending. I also will be on this tour along with licensed guides and a driver. We've got everything covered so that you get to simply enjoy and have a great time.
Tour Dates: January 28 – February 8, 2023
12 days and 11 nights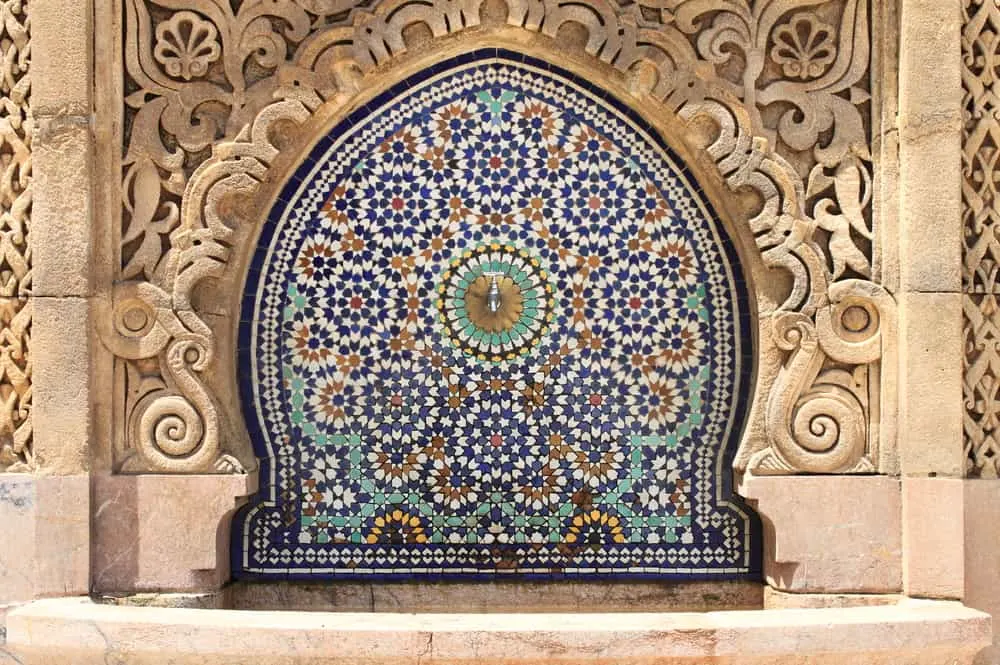 Morocco Food Tour Itinerary
Day 1
Arrival in Casablanca with transfers to the hotel.
Tonight will include a group welcome dinner at Dar Dada in the medina of Casablanca. We'll get to know each other as well as enjoy a great introduction to Moroccan cuisine.
You are welcome to arrive at anytime and we will do our best to have a place for you, however if you arrive before the hotel check-in we can't guarantee there will be a room available. If you know you will be arriving very early and would like the room on arrival, we can put in a request for an early check-in for you or you can book a spa treatment.
Hotel: Barcelo Anfa
Day 2
Our adventure starts today as we head towards Fez. Stops today will include the Roman ruins of Volubilis and the city of Moulay Idriss.
We will have lunch in Moulay Idriss at a small riad with delicious local food. You'll have a chance to take a small walk through the village.
We will then continue on until we reach Fez where we will stay for the night. Dinner will be at the riad this evening.
Hotel: La Perle de la Medina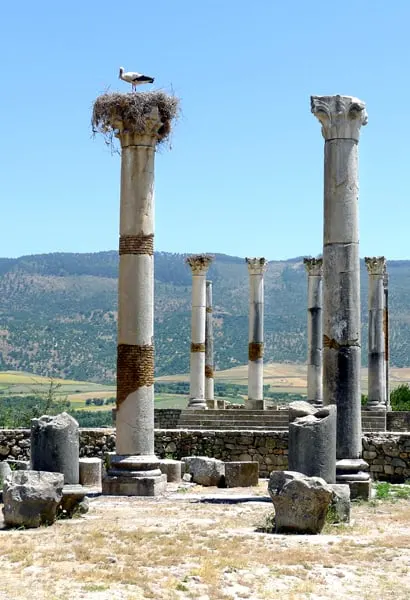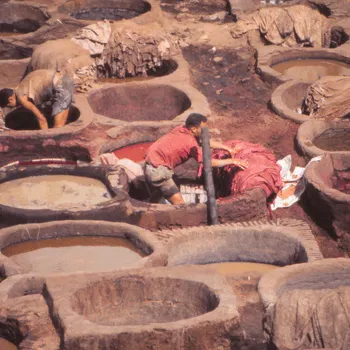 Day 3
Discover one of the oldest cities in Morocco today. You'll enjoy a guided tour of the medina of Fez where you'll learn about how the city was built, the trades and craftspeople who make it up and the specialty food items it is known for.
Tour the markets of Fez and samples snacks along the way.
Lunch today will be at Le Patio Bleu and for dinner we'll be welcomed by a Fassi family for the local specialty of bstilla.
Hotel: La Perle de la Medina
Day 4
Our trip heads south through the Middle Atlas Mountains with visits to Ifrane, dubbed "Little Switzerland." We then continue through the cedar forests of Azrou and see the macques (Barbary apes) and onward to Midelt.
Lunch is in Midelt where we'll have a trout lunch. After we've gotten our fill it's back in the car until we reach Erfound our last stop for the night.
Dinner tonight will be at the riad.
Hotel: Riad Madu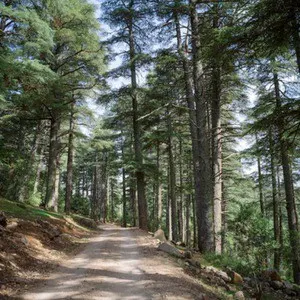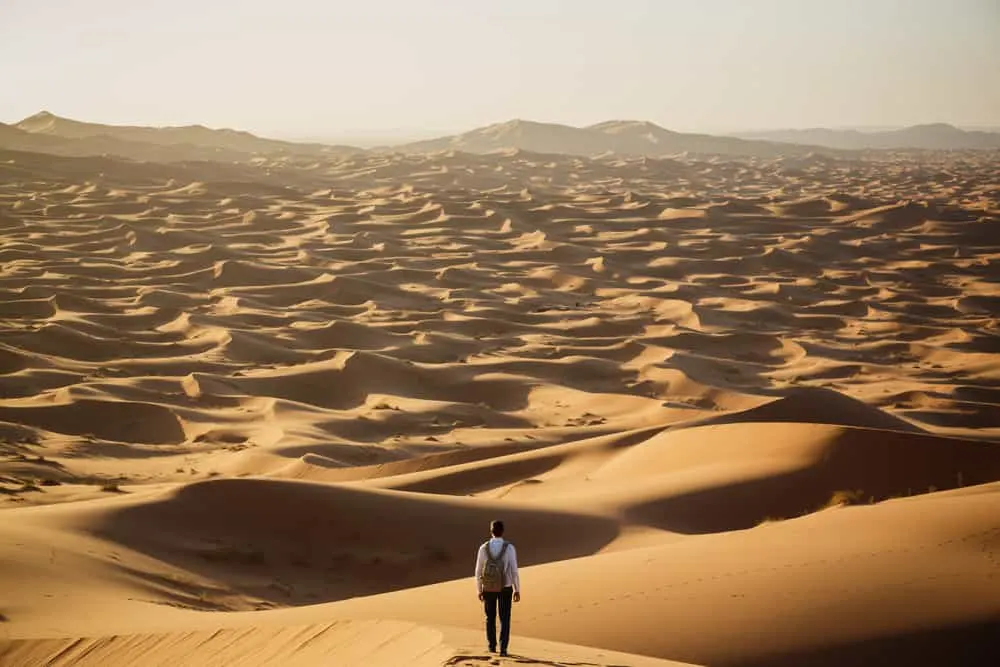 Day 5
It's into the Sahara today! Today is your day to live like a native. We'll visit a local date market today and have madfouna for lunch.
Then we'll travel the dunes, and learn how to make bread in the sand. Yes, in the actual sand! Then meet with some nomads for a musical experience before heading to your camp for the night amidst the dunes.
Hotel: Sahara Camping at Sahara Sky Luxury Camp
Day 6
After breakfast at the desert camp we will depart for the Todra Gorge.
Stop in to Tinjedad to visit the Berber museum and see some original cooking implements. In the afternoon you'll have time to walk off the carbs in the riverbed at the base of Todgha Gorge.
Our accomodation for the next two nights are more simple with a local valley to have an immersive experience.
Hotel: Gite D'etape Tamaloute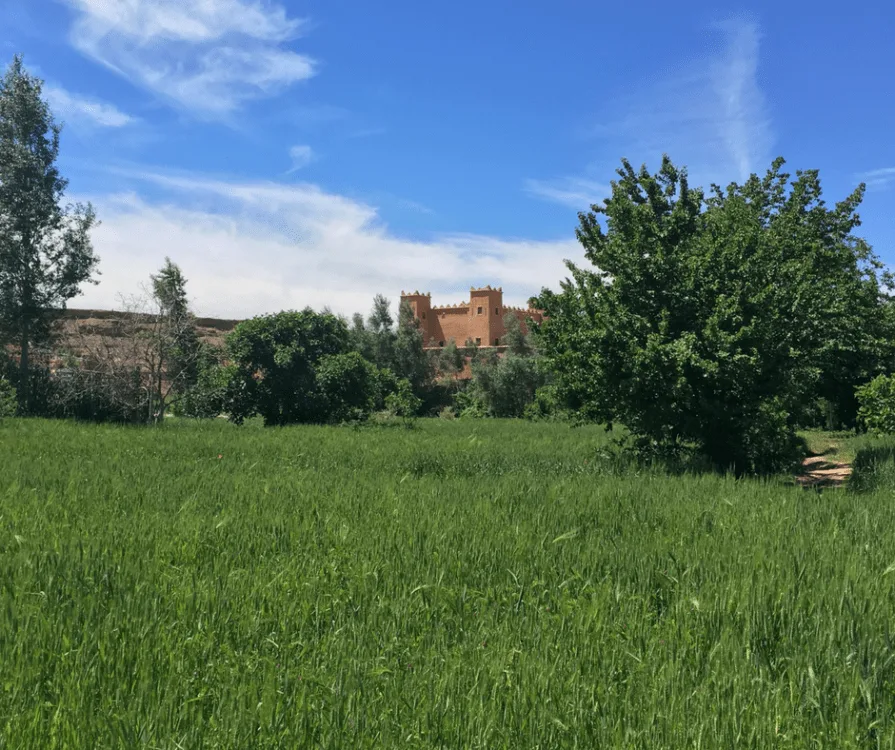 Day 7
Have a bit of a sleep-in this morning and then get ready for a cooking class with the family.
In the afternoon you can have time to rest and relax or you can take a small walk in the valley. Today we will really explore life in the local valley through food and local culture.
Hotel: Gite D'etape Tamaloute
Day 8
Head back towards the High Atlas Mountains and wander the kasbah of Ait ben Haddou. Not only was this a very important strong hold and meeting post in the south, but it was featured in Game of Thrones!
Lunch will be near the kasbah and is included.
We'll then cross over the mountains before ending in Marrakech. Dinner tonight will be on your own, but your local guides will be available to assist.
Hotel: Riad Nesma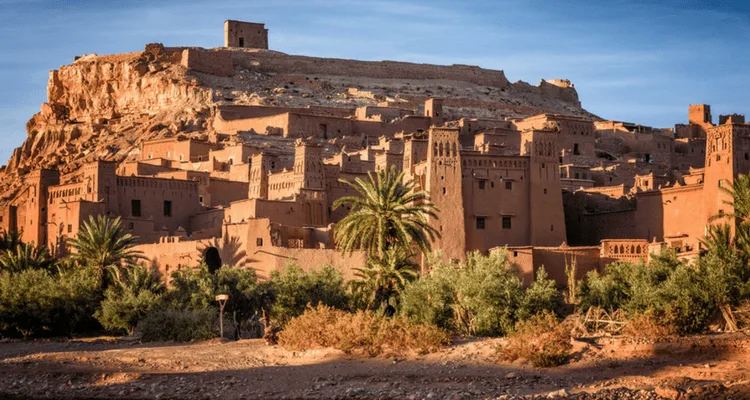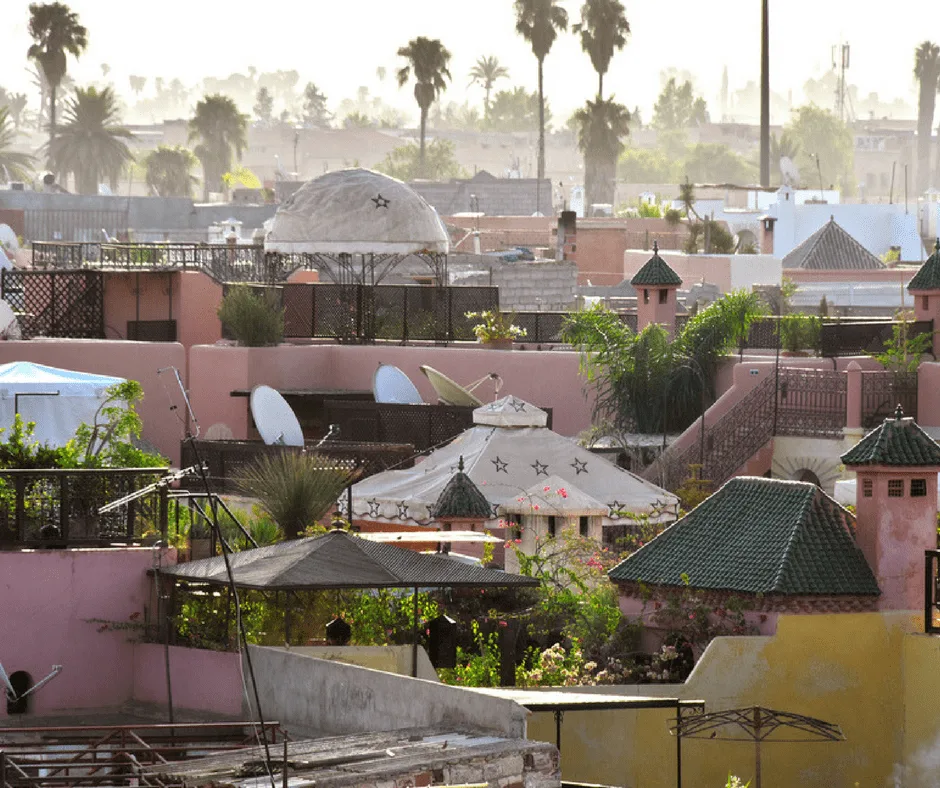 Day 9
Good morning Marrakech!
After breakfast a city guide will meet our group to take you on a half day tour of the city. After lunch (on your own) You'll have the afternoon free for a hammam, shopping, or relaxing, whatever you'd like to do!
In the evening we'll be met by another guide who will take you on a street food tour adventure of the city.
Hotel: Riad Nesma
Day 10
In the morning we will drive to the coast of Morocco and the city of Essaouira. On the way we stop at a local winery producing wines sold at hotels like the infamous Mamounia. Lunch and a wine tasting will be offered to all guests. (Other drinks are available).
In the afternoon we will get settled into the riad and you will have free time to explore the small city of Essaouira. Dinner tonight is a group affair at the trendy Dar Baba.
Hotel: Dar Louissa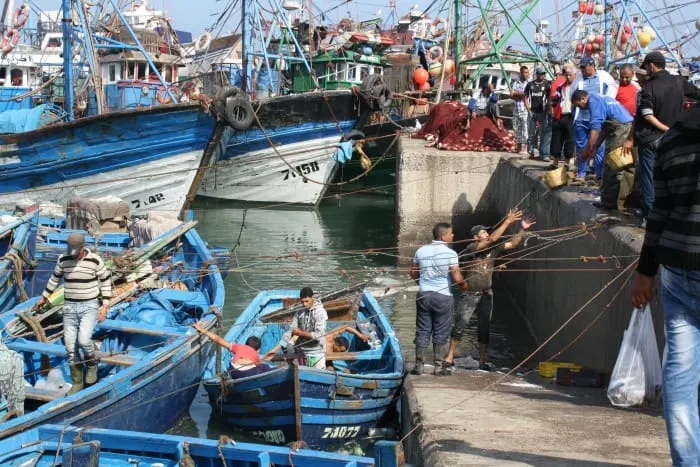 Day 11
Our short stay in Essaouira ends today. After breakfast we will go to a local family home where you will learn how argan is made.
We'll be treated to a tasting and a hands on argan workshop.
Then the family will have lunch made with local products.
Our departure will be at 1:30pm to go back to Marrakech. Tonight we'll stay in Gueliz, the new city of Marrakech.
Everyone is invited for our final, farewell dinner.
October 6th – Group departure with transfers as needed.
Your Questions Answered
What Is the Rooming Configuration?
For this trip the price is based on double occupancy. If you are traveling with someone you can request to be paired with that person. If you would like to be paired with someone (same gender) just let us know. If you would prefer not to share a room, there is a single supplement that is charged. The full cost breakdown is provided below.
What's Included With Your Booking?
Transfers from the arrival and departure airport. Casablanca and Marrakech. If you will be needing a transfer to or from a different airport or port, we can arrange this at an additional cost.
All meals except for 1 dinner and 1 lunch
All guides during the tour.
The cost of all activities during the tour.
Accommodation throughout your stay in moderate, well reviewed riads or hotels (typically 3-4 star quality) specific locations dependent on availability.
Private licensed driver in air-conditioned vehicle throughout your stay
What's Not Included?
airfare to Morocco
any visas or travel docuements required by the Moroccan government for entry
travel and or medical insurance
1 dinner and 1 lunch + any additional food or drink costs
any optional spa or hammam treatments
aside from the winery visit, all alcohol is at your own expense.
any incidental expenses
gratuities for driver, guides, riad/hotel staff.
any COVID testing required for entry to Morocco or your home country
Tips on Tipping
Tipping is always something that causes a lot of confusion among guests. To make this easier, we're taking the guess work and stress out. Instead of paying tips here and there, we are asking guests to purchase a gratuity package with their tour. This will cover all gratuities EXCEPT for the tip for the driver and national guide who accompany the tour.
Why should I book this instead of a "less expensive" tour with a big agency?
Yes, these prices are more than some of the larger agencies offer however what you get in comparison is huge. With larger companies you're on a large group tour. The quality of the places stayed is dependent on locations that can house a large number of people. You're also just one of many on larger tours.
With this tour it's all about making sure YOU get a great experience.
We've charted out some of our favorite spots, places tourists don't always go; working with local families and making sure YOU have the experience YOU want. Nearly all of your costs are upfront when you book this trip. Aside from a few meals and incidentals you don't need to worry about anything else once you arrive. No hidden expenses. Before you leave you'll know what is and isn't included.
What makes this food tour different?
You may have seen different food tours in Morocco offered. However, we have taken a lot of time and planning to ensure that your trip is truly focused on food. This is the core element of this tour, not an after thought. Any restuarants are thought through. Experiences are with vetted families and individuals.
If you love food – this is your trip!
Ready to Book?
Below you will find the pricing information for this trip. To make the booking the following steps should be followed.
If you're totally ready then click the book button to pay your non-refundable deposit. Once the deposit is paid you'll be contacted by Roaming Camels to set up the remaining payment terms.
The deposit is due immediately to secure your place and the remaining payment(s) will be established.
After paying the deposit you will be sent a brief questionaire to learn a little more about you, your rooming preferences and any dietary restrictions.
As the trip nears you will get further emails from both Amanda and Roaming Camels to prepare for your food extravaganza!
Have Questions?
Book a quick discovery call below where we can discuss any questions you still have.
When you book, please add to the comment that you are looking for more information about the food trip.
Pricing Information
The price per person for this tour is $3,700 USD
Single Supplement Costs – $360 USD
Gratuity Package –
Payment due to secure your spot is $700 USD