Pizza is pizza right? Except when it isn't! There are dozens of food tours in New York but there was only one that really piqued my interest – a pizza tour. Scott's Pizza Tour that is. It goes against everything I usually do when it comes to food tours. I already knew the type of food the tour covered, I don't like big groups, and it wasn't a walking tour. There was something about this tour however that had me really intrigued.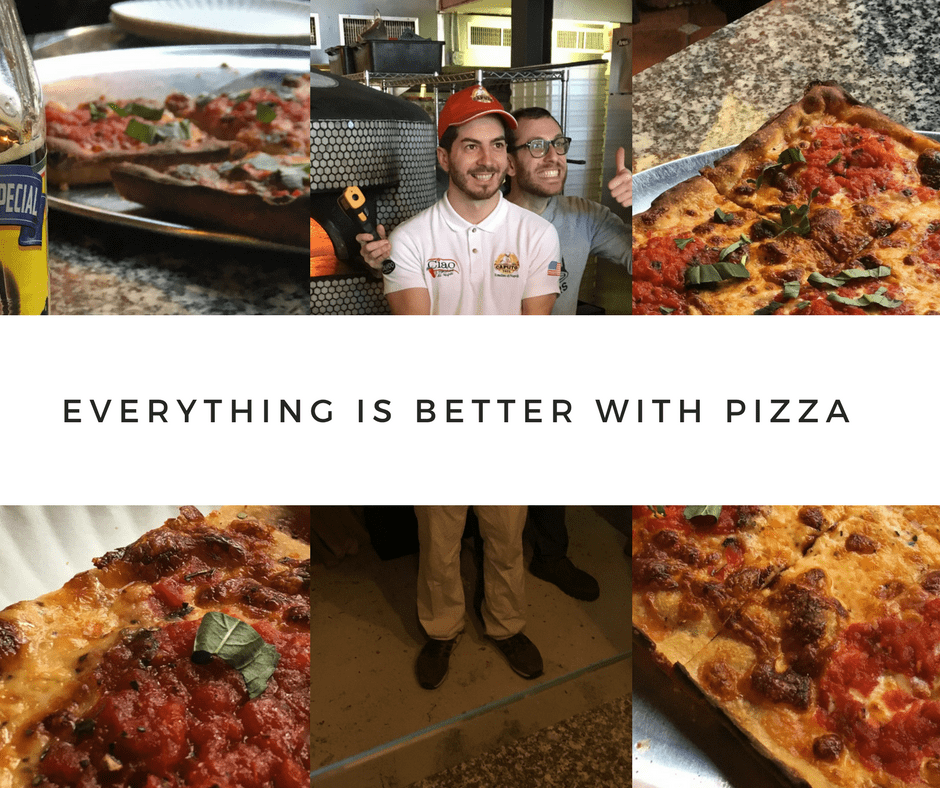 Before I get into this let me just tell you if you're considering booking this tour – just go do it right now, then you can come back and read more. It's that good. I recommend it without even telling you about it! I opted for the Sunday pizza bus tour that is led by company owner Scott and that was a great decision. Scott's passion for pizza was so infectious and even though there were 20+ of us on this tour he did an excellent job making everyone feel welcome and engaged in the experience.
The tour starts at Lombardi's claimed to be the first pizzeria in the US. The oven is over 115 years old! Their pizza sauce is simple; crushed tomato, tomato paste, oregano and salt. Topped with cheese and basil for the classic version. Lombardi's serves the American version of pizza and it was fabulous. I was a bit worried that there wouldn't be enough food on this tour to leave full but that was quickly put to rest. The slices were huge!
From the start in Manhattan, we all got on the bus and went to Williamsburg, Brooklyn where we were treated to the traditional Italian wood fired pizza. It was every bit as good as pizza I've had in Naples, and it should. The company prides itself on being incredibly authentic. The oven is so hot here that the pizza cooks in a few minutes and it only took a few minutes to gobble up the slices!
Back to the bus for a ride to enjoy Sicilian style pizza. This thick crust pizza packed with cheese takes the longest to bake, over 20 minutes! The restaurant also serves great sandwiches like chicken parmesan sandwich that I shared with another couple on the tour. It can be strange to go on a food tour when you travel alone but I buddied up with this couple and we had a great time as new foodie friends!
There was one more stop where we had what's called a grandma pizza – basically the sauce is on the top of the cheese (and some under too). It was a tie for me between this one and the first one being my favorites. They were all so good and I most certainly was not hungry when it was all over.
This is one of the best food tours I've done lately – I really wish MarocBaba would have been with because he loves pizza even more than me. Not only did I learn a lot about pizza, Italians in New York, and the entire process and science between making this delicious food, I had a great time. I whole heartedly recommend this tour if you're in New York on a Sunday. Alternately give some of their other tours a try if you aren't there Sunday, I'm sure they're equally amazing!
Be a part of the MarocMama family!
Do you want access to all things MarocMama? Join our community of readers to get updates on new posts, inside information that won't go on the blog and so much more!
Sound good? Pop your email below and you're in!