Rio de Janeiro has been really high on my travel wish list for years. While I haven't been able to make it to this South American country yet, Sarah from Now in Rio offered this great guest post about the best street foods to try when you're visiting. I have to say this makes me want to go even more!
The active and beach-centric lifestyle in Rio de Janeiro is reflected in its on-the-go street food, which is quick, delicious, and wholesome. The local cuisine is influenced by Brazil's complex African, European, and indigenous roots that blend together to create a unique selection of food options. I love dining out in fancy restaurants from time to time, yet for me, the best food in Rio is not found amidst a medley of complex ingredients but in the little bars and stalls that populate the city's streets. If you're coming to Rio de Janeiro, then here are some of street foods that I would definitely recommend trying.
Pastels and Sugar Cane
This is what Sundays in Rio are all about! Every Sunday, streets across the city block their entrances to let the farmers markets set up and sell their produce to the locals. Food items range from homemade cheeses, organic meat, fresh seafood, and of course, hundreds of different types of exotic fruits and homely vegetables. However, the the real joy of going to the markets is the huge pastels that are deep-fried and filled with your choice of dried meat, prawns, shredded chicken, heart of palm, or cheese. The best way to wash it all down is with a cup of chilled sugar cane juice that is pressed and squeezed right in front you.
Tapioca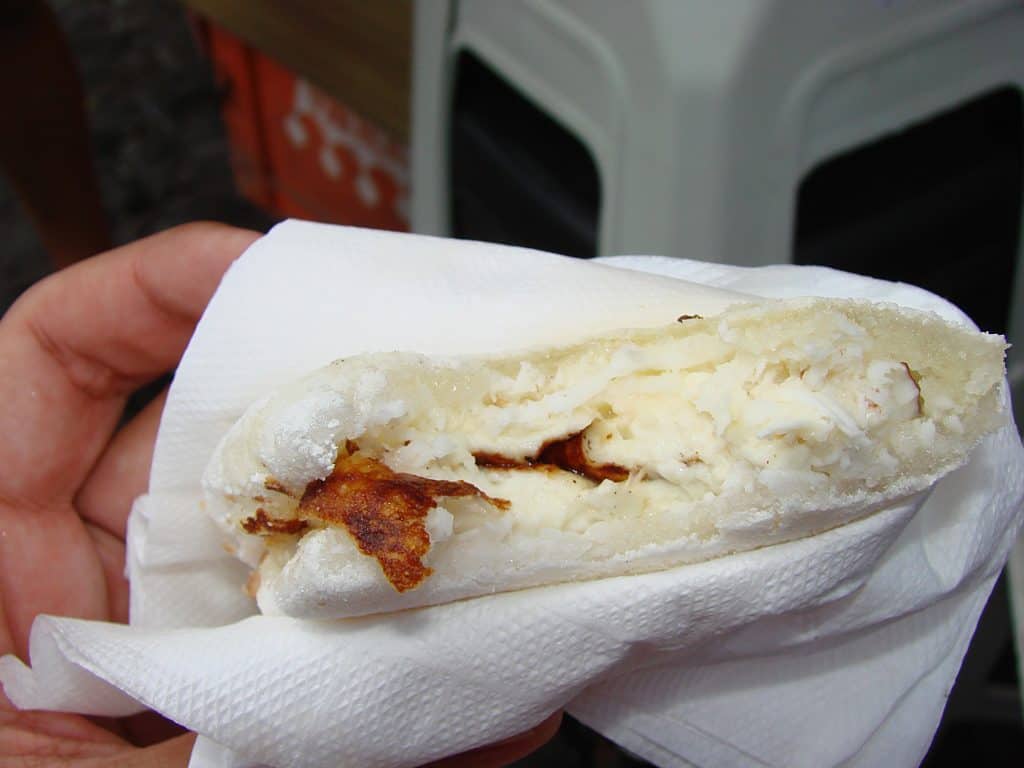 Tapioca is my go-to snack when I'm looking for something healthy yet filling and are sold at little mobile stalls at street corners throughout the south zone of the city and near subways. The tapioca flour is fried dry and magically sticks together by itself to form a soft pancake. It's then filled with your choice of filling such as ham, cheese, cheese and tomato, or shredded chicken. There are also dessert versions (less healthy but oh-so good) of nutella with strawberries or condensed milk with banana.
Bar Snacks
It's pretty common in Rio to order some light snacks to accompany some chilled beers on a balmy, Rio evening. Bar snacks is a collective term for common starters, sharers, or aperitifs that are enjoyed in the bars, on the tables scattered on the pavements outside, or at the beach kiosks dotted along the coastline. The most popular snacks are carne seca com aipim (dried meat with roasted or deep-fried cassava root), bar pastels (similar to the ones at the market but much smaller and stuffed with filling), bolinhos de bacalhau (cod fish dumplings), and empadas (pies that are either open-top or closed and packed to the brim with filling).
Acai
Probably everyone has heard of acai nowadays as health experts list this humble purple berry as one of the most powerful superfoods out there. Yet this has been on the menu in Rio de Janeiro for years and is one of the most popular go-to snacks in the city. The Carioca (made or born in Rio) version is served sweet so it's not the healthiest snack, yet it's still packed with antioxidants and comes served with banana, strawberries, honey, or granola.
Beach Snacks
The best of Rio's street food is sometimes found on the beach! Vendors spend the day wandering up and down the beaches selling their typical beach snacks and are great for something light during a day of sunbathing. The queijo coalho is a light, chewy cheese, kind of like halloumi then is grilled on the spot in a little portable grill and then sprinkled with oregano. A beloved local snack is the Globo Biscoitos, which are biscuits made with cassava flour and shaped as donuts. They have a unique taste and whatever your thoughts on them, it's hard to deny that they are incredibly moreish!
Pão de Queijo

This is one of the easiest, on-the-go snacks in Brazil and doubles up as a substantial breakfast option too. It's basically cheese bread yet as it's made with cassava flour, it is also ideal for those with gluten-allergies or intolerances. They are best served warm and fresh and go so well with a milky coffee in the morning. The locals buy them at padarias (bakeries) and eat them at the counter or from makeshift stalls in the street that sell them fresh and in bags of mini pão de queijo.
Sweet street foods

The Brazilian sweet tooth has been the source behind a wonderful assortment of cakes and sweet goodies that can be found at corner shops and mobile stands on street corners. The most well-known is the brigadeiro, chocolate flavored condensed milk that is thickened and rolled into a ball before covering in chocolate sprinkles. There is also beijinhos (translation: little kisses) which are the white version of brigadeiros with coconut instead of chocolate and coated in granulated sugar.
Guest Post by Sarah Brown, Co-founder of Now in Rio. Now in Rio is a travel and culture website that provides comprehensive information about Rio de Janeiro for both tourists and anyone interested in travel and/or Brazil. It seeks to change perspectives, shatter stereotypes and introduce you to the real Rio de Janeiro – its vibrant communities, delicious local cuisine, thriving underground culture and unbelievable scenery. To follow their adventures, visit their Facebook and/or Instagram page.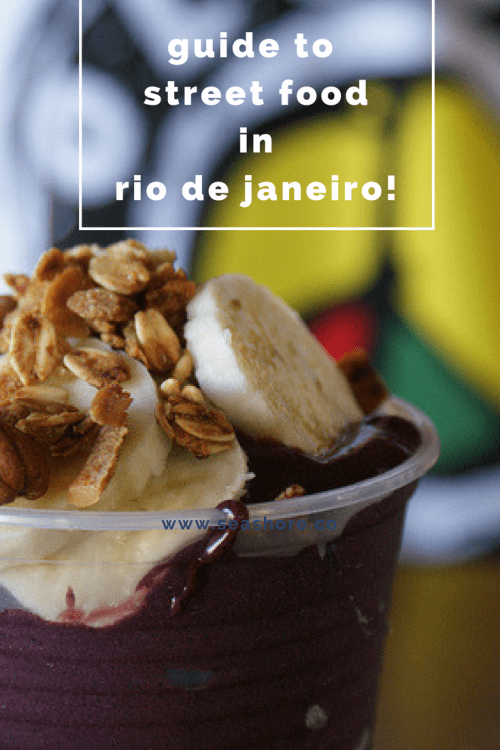 Be a part of the MarocMama family!
Do you want access to all things MarocMama? Join our community of readers to get updates on new posts, inside information that won't go on the blog and so much more!
Sound good? Pop your email below and you're in!