Who wouldn't love to take a girlfriend getaway in London? This city wasn't on my radar for a long time, I was never drawn to the famous cities of the world, and instead, I longed to visit far-flung corners that no one could pronounce.
While many Americans dream of visiting London someday it was never really on my radar. But, after several trips, it has grown on me immensely. So when my friend Sofie of Wonderful Wanderings and I decided to attend a conference in the city in November I jumped at the chance to have a girls' weekend in London!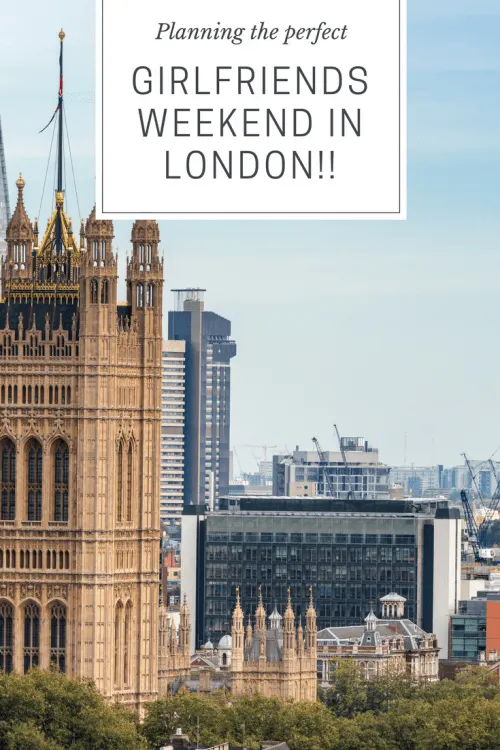 Places to Go in London
There is no shortage of fun things to do in London that is for sure! The only problem you may run into is simply not having enough time to do everything. I think a really good tip when you start planning is to think geographically. Map out where you're going to stay first. Or, if there's something you really want to do/see choose where you stay based on the same area. London is a big city and getting around, while more easily done thanks to good public transportation can take up a lot of time and isn't cheap. (More on that later in the post). Depending on your style I've put together a few different ideas for your London break!
Girly things to do in London
This vacation is all about the girls isn't it? If you're looking to relax and have fun with your friends than this is for you. One of the things we HAD to do was afternoon tea in London – is there really anything more British than that? Sofie and I booked a table at Reuben's at the Palace Hotel.
There are a LOT of places to choose from in London but we decided on this due to its location and good reviews. We also were able to snag a 30% coupon online from Bookatable.com. While we certainly could have dressed up in heels and dresses, this isn't really our style and we felt perfectly at ease. Not to mention they went out of their way to provide a special birthday drink and cake for me! The food was really good and the service lovely as well. I would say this is a MUST for your girls weekend!
In the morning another day we headed to Camden Market to browse thrift stores and boutiques and check out their food options. We didn't end up eating here but we spent several hours wandering and browsing. Thanks to my self-imposed carry-on bag limit, I didn't end up buying anything but very easily could have! Of course, if you're into more higher end shopping you could head to the iconic Harrod's or Oxford Street for international brands.
Feeling like royalty? A walk past Buckingham Palace in Central London or through Kew Gardens is lovely when the weather is a bit nicer. You also could book a tour of Windsor Castle, the Queen's weekend home to fulfill your royal fantasies. Too bad Harry and William are both spoken for!
Finally, one of the best things we did was to enjoy the most amazing Chinese dinner. I know what you're thinking, Chinese food usually equals take out but not so in London. China Tang at the Dorchester hotel serves the most amazing meal you might ever eat. Get dressed up, and enjoy this truly memorable meal. We split one duck between 3 of us and order a few extra sides and it was more than enough food.
London for the History Lover
I have to say this is really my cup of tea. London is dripping in history. For anyone that loves this, you will not be disappointed. A favorite site that many friends have told me they enjoyed – even the ones that don't really care about history – is the Tower of London. You can take a tour and learn all about this site as well as seeing the infamous crown jewels. After admission, you can tour on your own or join one of the free guided tours every 30 minutes (worth it to learn the backstories!)
Buy a Skip the Line Ticket to avoid crowds!
You can't miss Westminster Abbey if you walk in the nearby area – it's huge! While it is possible to enter and tour the abbey the price is quite steep at 20£ per person. Honestly, I'd take a walk around the outside to get a feel for it and skip the interior at that price. You could also go on Wednesday evening after 4:30pm when it's half price admission.
If you're into the more dark side of London, than taking the nighttime Jack the Ripper Walking Tour could be right up your alley. This tour provides a guide but also projection technology that allows you to see and experience what the streets of London would have been like while including modern crime profiling to piece together the case. The tour is just under two hours walking.
Check Rates and Buy Your Ticket
Want to eat in one of the oldest restaurants in London? Head to Rules in Covent Garden. It's been operating since 1798 and has been owned by only three families. The fare is classic British including wild game, oysters and pies. Some of the biggest names in British history have dined here making it a great stop for the history buff.
London for the Movie Lover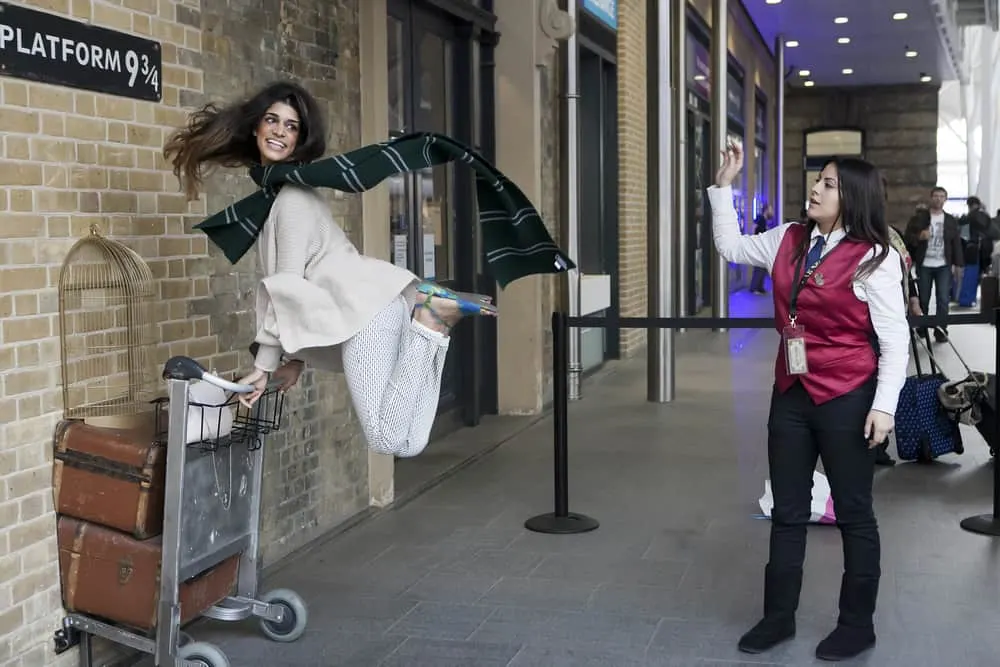 While many television shows and films have featured London or filmed in London, the city is experiencing a boom when it comes to tourist interest in wanting to experience and see these places. Thanks in large part to one Mr. Harry Potter.
You won't need a ticket to visit Platform 9 3/4 at King's Cross though there's a specialty shop there if you do stop by. Want more? True Potter fans will want to take a two-hour walking tour of the city packed full of trivia and stops that will bring you into the books and film. The tour is engaging but also brings competition in, making it a great way for kids to enjoy the city as well.
Book It: 2 Hour Harry Potter Walking Tour
You can also book a private family tour that will meet all your Harry Potter wants and needs!
Long before TV was even on the scene there was the theatre and London easily rivals New York for history and productions. Head to the west end for a live theatre performance of a modern classic like Hamilton or Wicked. Or if you're more interested in the classics you should book a visit and tour of the Globe Theatre, the home of Shakespeare's productions. The theatre was expertly reconstructed in the 1990's to be true to its original form.
If you're a mystery lover than check out the Doctor Who Walking Tour or the Sherlock Holmes Walking Tour. Both are two hours long. You'll go to multiple sites around the city to see where both of these shows were filmed and behind the scenes information about the productions.
Then head to Taj 51 for a Sherlock Holmes inspired high tea with all of the components playing on the show themes. Or, the Charlie and the Chesterfield tea at the Chesterfield Mayfair where you'll skip right to the Charlie and the Chocolate Factory-inspired desserts!
Best Area in London to Stay for Tourists

As I mentioned in the beginning you might want to plan your stay around the part of London you plan to spend the most amount of time. There are no shortage of holiday apartments in London which I've found are usually the most affordable way to stay.
For our visit we stayed near King's Cross, which is a great central location for tourists visiting. The apartment was available on Acomodeo and offered by Cuckooz, the two-bedroom apartment was perfect for us and would make a great choice for a girlfriend getaway in London.
If you're more interested in a hotel, there are literally hundreds (if not thousands!) to choose from but I still think you can't beat the price of an apartment rental!
London Travel Tips
Preparing for a trip to London is like getting ready to visit any major city around the world. But, you should prepare for unpredictable weather. It seems my visits always happen to be in the fall when the weather alternates from cool but enjoyable to cold and rainy.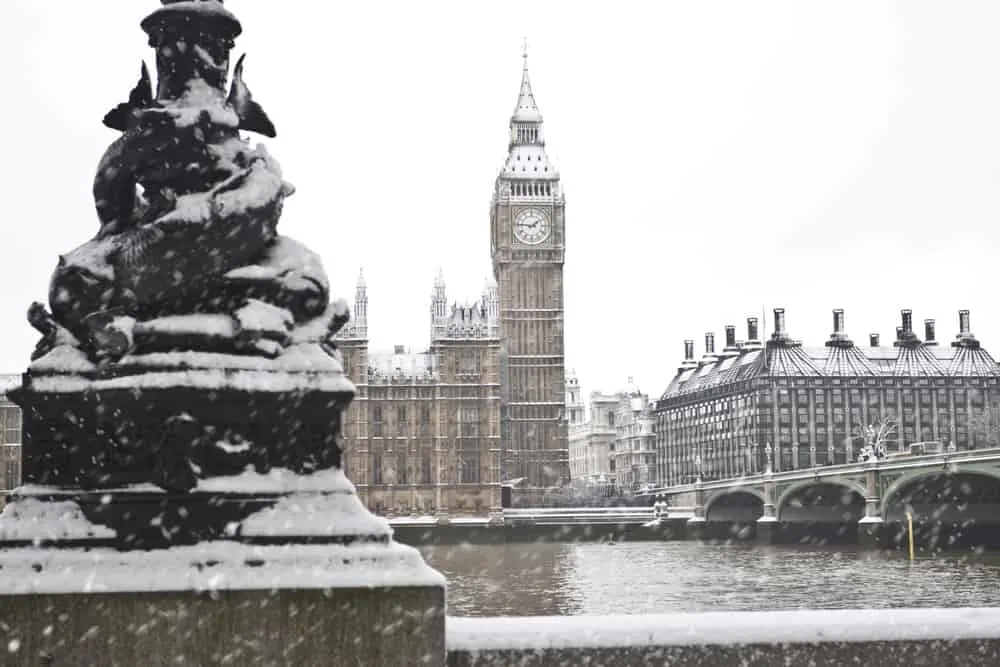 Packing for London
You're certainly going to need layers so that you're ready for anything. A rain jacket and water proof shoes or boots are recommended any time of year (just in case!). You may also want to pack a fancier outfit if you plan to go out for a high tea or dinner. While public transportation is great you may also discover it's quicker to get around walking so pack good walking shoes for putting on the miles. Toss in an extra scarf or two to dress up an outfit or take out a bit of the chill.
Travel around London
One of the best things to pick up when you get to London is an Oyster Card. This is the cities public transportation card. You can buy one online and have it delivered before you depart for London but you can not buy a visitor Oyster card when you arrive in London. It gives you access on multiple public transportation options at a reduced rate and caps the daily cost at £6. This makes it really good value.
The Citymapper app is something else to check out. It has departure times for public transit, line status and disruptions and several other features to make getting around in London easier.
I truly love London for a city break and I think you will too!