Nothing is better than Taco Tuesday. No matter how you like them, tacos are an incredible dish. They can be as hearty as you like, or a quick tasty snack. You can make very healthy tacos, or you can make them over-the-top decadent.
One thing is certain when it comes to making the best tacos and that is the importance of a really good homemade taco seasoning. You can make the most tender shredded chicken or beef and even with the natural juices, a great taco seasoning is necessary to bring home the depth of flavor that you crave.
Flavor and Value in Homemade Taco Seasoning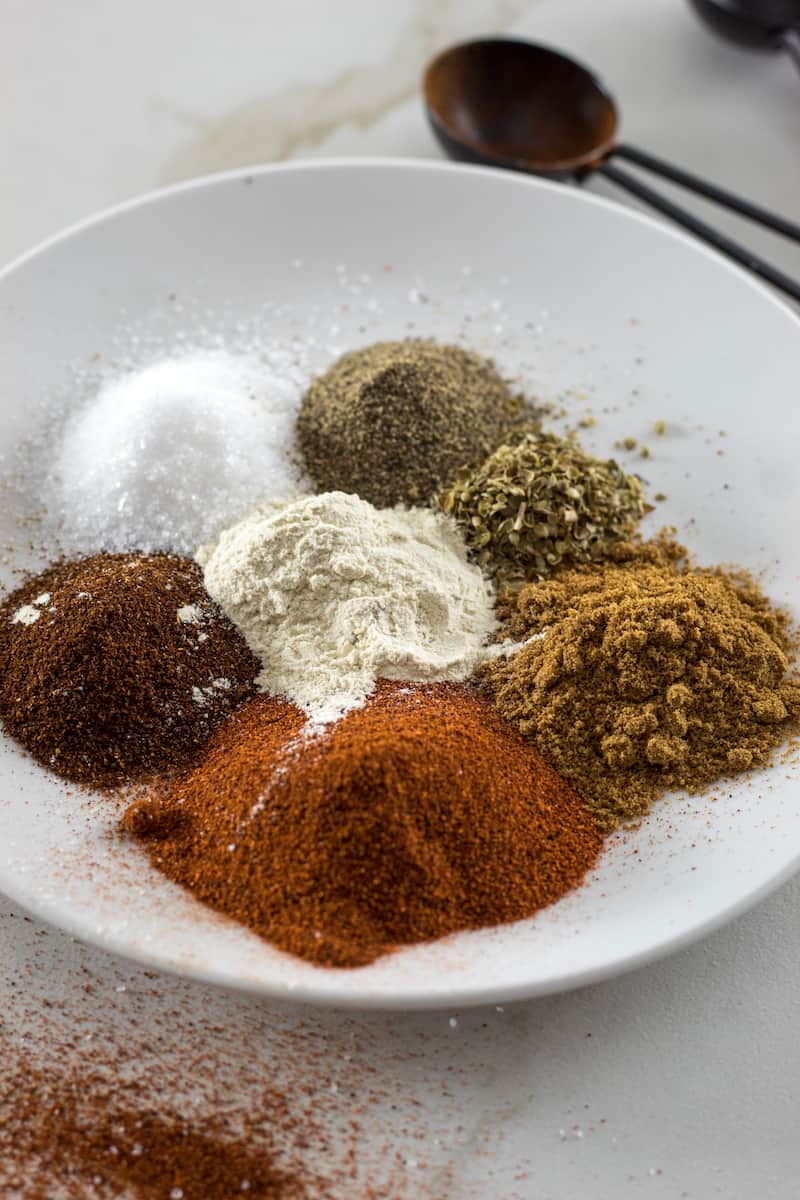 The secret to my homemade taco seasoning recipe is Ancho chili powder because it does provide that deep smokey flavor that elevates the seasoning and makes tacos more delicious. If you don't have any ancho, it's okay to sub with regular chili powder, but it will lose some of that nuance.
Another substitute you could make with this recipe (it's spicy) is replacing the hot chili powder with regular chili powder. As is, this taco seasoning is flawless. You're going to love taking that first bite. Just use two tablespoons instead of using a packet from the store. You can really save money if you triple the recipe and store it in a larger jar for more frequent use.
This recipe scratches every itch, especially since it is GF, vegan, low carb, and clean eating friendly. This recipe takes only five minutes to do. It requires no cooking and it makes about three servings or 1/3 cup of seasoning. You can also use it as a marinade by adding some lemon juice and corn oil.
Homemade Taco Seasoning Mix
Craving tacos but all out of seasoning mix? Make your own with this simple spice combination!
Ingredients
2 Tablespoons of Hot Chili Powder
1 Tablespoon Ancho chili powder
1 Tablespoon Cumin
2 teaspoons of salt
2 teaspoon dried onion powder
1 teaspoon oregano
1 teaspoon black pepper
Instructions
Measure all of the spices and mix together.
Notes
You can double or triple this recipe and store the extra spices in a tightly sealed jar for easy use in the future.
Be a part of the MarocMama family!
Do you want access to all things MarocMama? Join our community of readers to get updates on new posts, inside information that won't go on the blog and so much more!
Sound good? Pop your email below and you're in!