[vc_row][vc_column][vc_column_text]I love learning how to cook new things when I travel; to have culinary travel adventures. Whether that's bread in the Sahara desert or Greek favorites in Crete, a cooking class is an activity I always seek out. The Maldives felt like it would be a harder nut to crack. Most of the population lives on the main island of Male and as I researched what typical or popular dishes were, it was pretty hard to track down. when I set up our stay at Ras Fushi I told them that I would really love to do a cooking class if that was possible and they set everything up!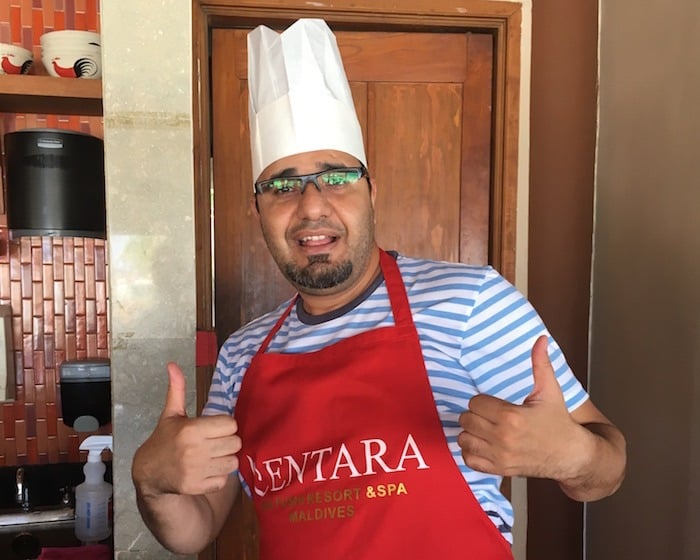 MarocBaba doesn't cook. He can handle simple things but anything beyond the basics just doesn't happen, he says because he doesn't enjoy it. Our cooking class was going to be two parts; Maldivian food and Thai food. Centara resorts certainly have a Thai feel (it's where they all began) but also bring in local elements. I dug my hands in to make the Maldivian dishes assuming I would just handle all parts of the cooking class, but I was surprised when he jumped in and wanted to try making the Thai dishes!
There's 3 things that you'll find in almost every Maldivian dish; tuna (or another fish), coconut, and starch. Here's the thing – I don't love fish and I hate coconut – or so I thought. Coconut is used in all it's forms; coconut oil, coconut milk, coconut water, grated fresh coconut, dried coconut – you get the idea. So while cooking was no big deal, I wasn't sure how much of this I was going to eat.
I think I may have surprised the chef a little bit when I just stuck my hands in and started mixing things. I mean if you can't cook with your hands, what kind of cook are you? No fuss for this girl! We made tuna curry and something they call short eats. They're a fried snack food that I immediately guessed were popular during Ramadan, and was right. We made ours with gluten free flour so that MarocBaba could eat them. This was just one of the many ways that we had no problems for him during our stay. There was always gluten-free options available.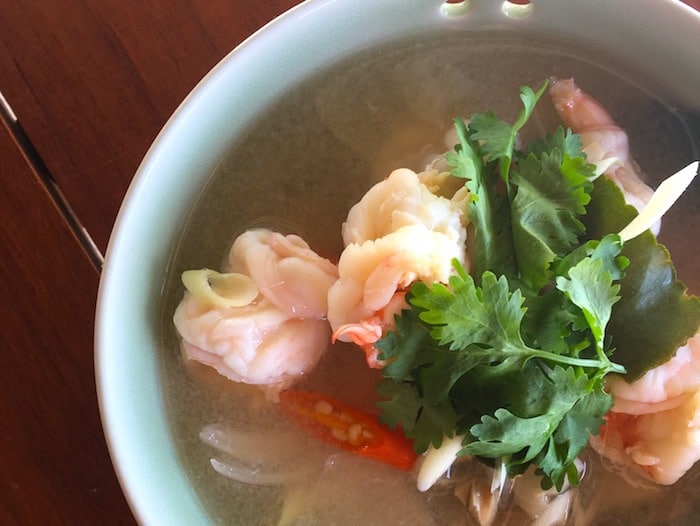 After this it was time to go Thai. I was surprised when MarocBaba donned an apron and chef hat to cook along. The best part was he actually had a really great time, that smile above was not manufactured just for the picture! I also think he'd be the first to admit his knife skills could use some work. But, baby steps!
We had such a fun time cooking and then eating what we made. This isn't something they did special just for us, any guest can book a cooking class. We highly recommend it, not only will you learn a few new dishes but it's a fun way to bond with your partner and you get a great lunch too!
We were guests of Centara Ras Fushi during our stay however all opinions and experiences were our own.
[/vc_column_text][/vc_column][/vc_row]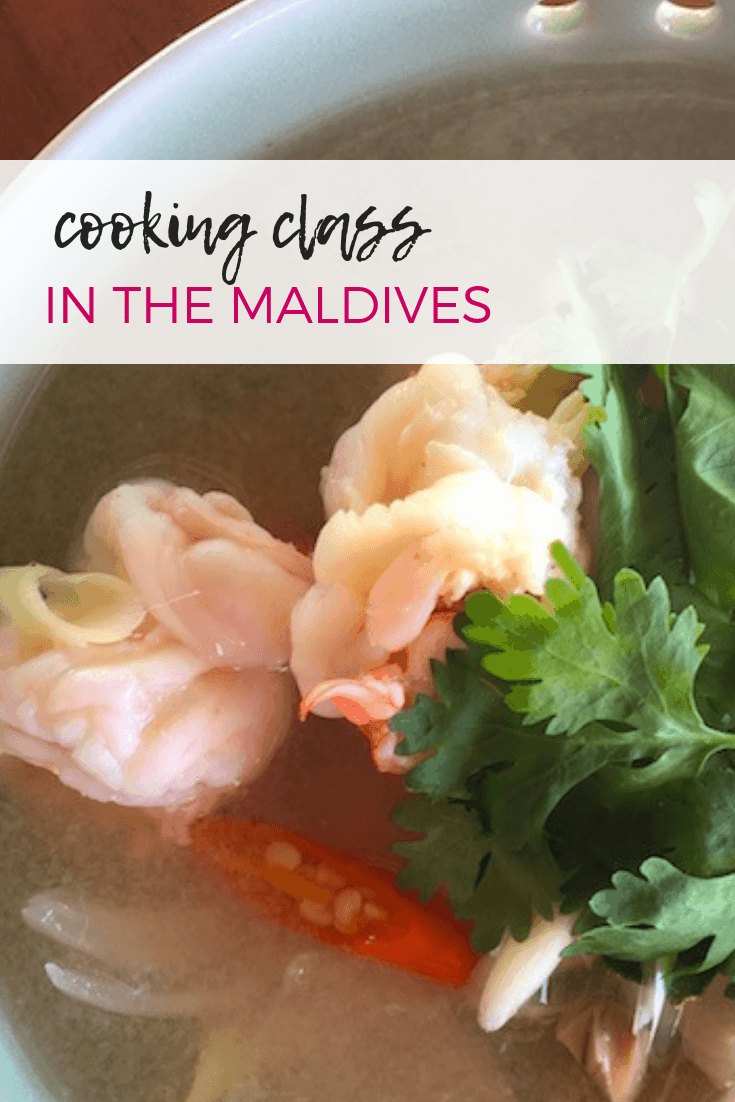 Be a part of the MarocMama family!
Do you want access to all things MarocMama? Join our community of readers to get updates on new posts, inside information that won't go on the blog and so much more!
Sound good? Pop your email below and you're in!