We travel often with our kids, however this spring we took our first cruise. I will admit I always thought cruises were either for the elderly or for crazy college kids on spring break. I wasn't sure how it would be as a family with adolescents. I spent quite a bit of time researching cruise lines and decided on Royal Caribbean as the line of choice.
We walked away pleasantly surprised, having had one of the most relaxing vacations ever. By the second day both MarocBaba and I were ready to book another cruise. In this post, I want to share my top 10 tips for cruising with kids.
1) Do Your Research. This is probably a no-brainer. Some of the things that we considered were; how many ports would the ship dock in, and were they places we wanted to go. How many days at sea is the cruise, and what was the shore to sea ratio. Visiting ports was big for us, and when we looked at some of the longer cruises, we were paying only for more days at sea.
2) Kids and Family Programming. Different cruise lines have different offerings. While RC didn't offer full-time child care, we found their hours more than plentiful. Our kids were always excited to go and play. They also offered care from 10pm – 2am at an additional, but still affordable cost. We took advantage of this one night when we had a late dinner and wanted to go to an onboard performance.
Granted that is quite late, and we picked up the kids around midnight, they were happy and had fun. The majority of shows are fine for people of all ages to attend, the pool is almost always open, and there was rock climbing, mini golf, basketball, and other activities we could all do available.
3) Food Options. One of the best offerings Royal Caribbean has is its kids programming. During the evening dinner, there is an option to go to dinner with your kids, then have them picked up by the kids' club leaders so that you and your spouse or partner or other adults traveling with you can eat after the kids are picked up. Yes, you could go to the buffet style dining with the kids, but we really enjoyed dining room meals.
Other food options available include room service (free of charge), buffet dining, and a pizza restaurant all included. There are some other dining and food choices that were an additional fee. If your child (or anyone in your party) has special food needs, such as gluten-free or nut free needs we found Royal Caribbean extremely accommodating. There were multiple options at every meal and in every location, including gluten-free pizza which made MarocBaba incredibly happy!
4) Shore Excursions. The age of your children will play a role in which shore excursions you can go on. Our kids were 6 and 8 when we took this cruise. There were several excursions that they were too young for. There were others that our oldest was big enough to go on but our youngest was not. It's also important to know what you do want to do. In Belize we opted for a full day excursion.
My research told me that there was not a lot to do in Belize City, so a full day activity made sense. We chose something that had a fun component (riding a boat down the Old Belize River to observe native wildlife), cultural component (we had a traditional Belizian lunch), and historical component (the trip ended visiting the Mayan Altun Ha ruins). I don't think I would have done this if our kids were younger because it was a long day. A half-day excursion and then back to the boat might have made more sense.
5) Make Friends with your Room Steward. It was amazing for me to have someone come and make the beds and pick up our room daily. Our steward took amazing care of us. When we returned from our Belize excursion with sunburn, we found aloe in our room from her. When the weather was windy and we were sick, she had sea sickness patches. If we had questions about the stops we were making, or what to do onboard she always had a great selection. She also learned our names, and the kids right away and always greeted us when she saw us. This might not seem like much but it really made us feel comfortable and welcome.
6) Befriend your dinner waiters. We really liked to eat dinner in the dining room. I think having someone make my meal and serve it was a great break for me! Our head waiter and assistant waiter were phenomenal. We looked forward to dinner every night. If the kids weren't with us (usually when they decided kids club was way more fun), our head waitress, a mom herself, always put in an order for our kids so that we would have a snack or meal to bring up to the room for them to have later.
Each night she told us the next day's options and put in an order ahead of time so that MarocBaba would have a gluten-free meal ready. The assistant waiter knew what we would drink and after the first day never asked again, just brought us our drink and always had a fresh basket of gluten-free bread.
7) Day-packing. If you plan to leave the cruise ship and go on a shore excursion you will want to bring a backpack and "supplies" along for the day. In Belize, we had to take a tender from the boat to shore. We were not going to go back and forth during the day so I brought everything we needed for the day in my pack. Be sure to ask how far away the port is and plan accordingly (we learned this lesson later on another cruise with a "Rome" stop).
I always had our passports and travel documents hidden in our bag (inside of a Ziploc bag), my camera, bottles of water, snacks for the kids, sunscreen, a notebook and pen, and a few other small things to keep them busy if need be. If you plan to swim, swimsuits, towels, goggles etc are important to have. I also took a change of clothes for each of the kids, in a sealed Ziploc bag – just in case.
8) Opt out of shore excursions and make your own. This might sounds counter to my earlier point about shore excursions. But hear me out. Our second stop was to Cozumel. There were plenty of shore excursions available but we were worn out from the earlier excursion (and it was pricey!) So instead we decided we would head out on our own, find some sand and a beach, and just go with the flow for the day.
We ended up renting two motor scooters, each taking one of our kids, and heading out to explore the island. We found a small resort that had a free beach, great food, and a really relaxed environment. We then drove around the island, stopping where we wanted to – like a small ceramic shop we found. We also were able to drive around San Miguel and see the city away from the tourist shops.
Yes, this does take a little more planning and/or willingness to take a chance but this was by far our favorite day of the trip.
9) Keep a loose schedule. I am generally a big stickler to schedule, but this was a vacation and we tried to make it just that. The kids went to bed when they wanted to go to bed or when they were too tired to keep going! We did need a schedule when it meant getting off the ship or attending things at certain times. We had a lot of down time, meaning we sat at the pool, ate meals whenever, slept in, and had fun.
We also had no connectivity save for the super expensive internet available in the computer lounge. It was hard for me to give up this much control over our schedules but it was much needed. It made everyone more relaxed and I think gave the kids a break they needed too.
10) Prepay as much as possible. From a budget stand point, cruising was one of the most inexpensive vacations we have been able to take. If you book a cruise through a travel agent, you'll need to put down a deposit but then, depending on how far out your cruise is booked, you have a good deal of time to pay off the trip.
You also can (and should!) prepay all gratuities, and shore excursions. Once we were onboard, there was very little we had to pay out-of-pocket. I really think this made it even more relaxing! I always set a budget when we travel but we usually tend to go over somewhere, by prepaying everything, we actually had money leftover in our budget.
We've since taken a Mediterranean cruise with our kids and done a Norwegian fjord cruise alone. It truly was a great experience that was affordable and didn't cut any corners.
Have you taken a cruise with your family? What other tips would you add?
Love this Post? Here's More!
Taking a Mediterranean Cruise with Kids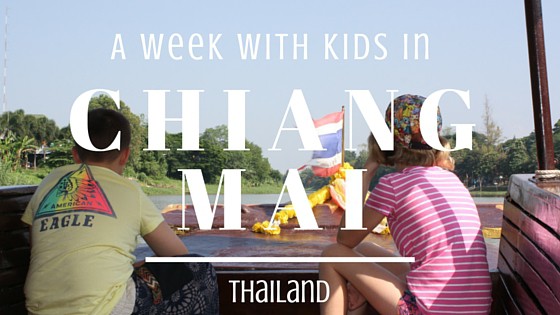 Visiting Chiang Mai, Thailand with Kids
A Shore Excursion to Pompeii with Kids
Be a part of the MarocMama family!
Do you want access to all things MarocMama? Join our community of readers to get updates on new posts, inside information that won't go on the blog and so much more!
Sound good? Pop your email below and you're in!