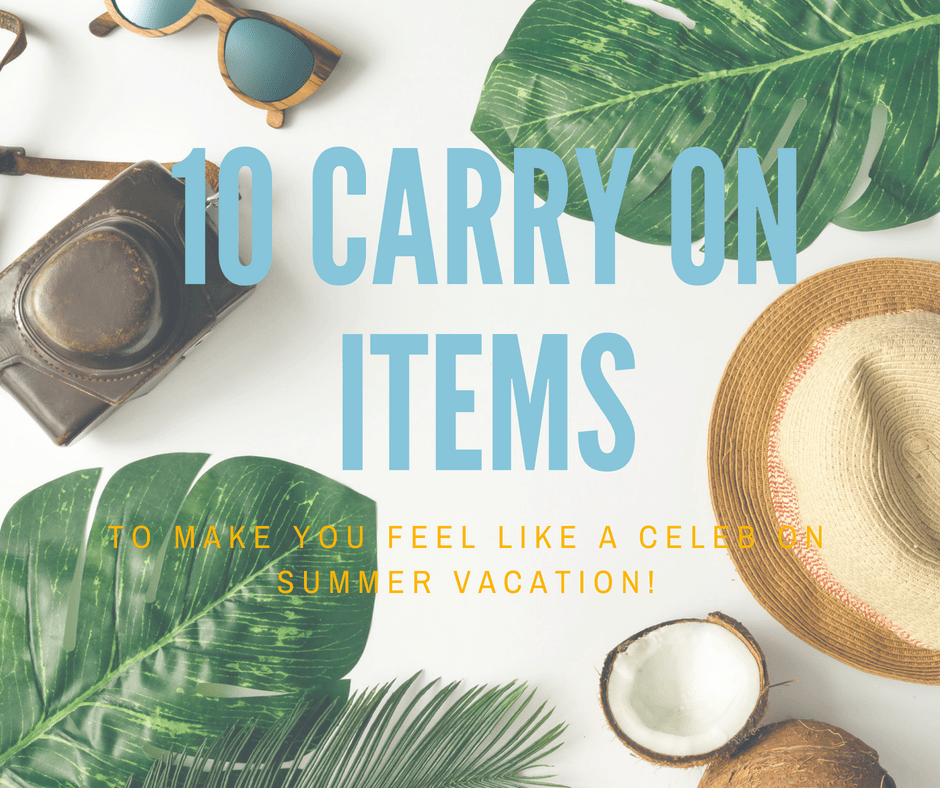 This post may contain affiliate links for suggested items you can purchase. You are not charged any additional cost for purchasing via these links, however by utilizing them you help keep this site running!
You don't have to be a celebrity to look like one with these awesome carry-on items. They will make you look and feel like a major celebrity. Check them out below and happy traveling.
1. An oversized shoulder bag

It is rare that you see any celebrity boarding a plane without an oversized bag on their shoulder. It is the perfect accessory for fashion and function. There are so many brands and styles that are affordable and you can fit able to fit all of your carry-on items inside so easily.
2. Noise Cancelling Headphones
One of the most popular items that celebrities use when traveling are noise cancelling headphones. If you really want to get some rest or simply want to listen to some good music while flying then this is the product for you. There are many brands on the market to choose from and range from very affordable to very expensive so just shop around and find the best pair for you.

Sennheiser HD 558 Headphones
Whatever you're listening to you'll feel like you're immersed when you're wearing these headphones. They're come with an adapter so that you can plug in and listen on most audio devices.
3.
Facial Skin Spray
This is a must have if you want walk off the plane looking as refreshed as all the celebrities do. It is not just because they were comfortable in First Class either. They pack a light skin facial mist to freshen up before deplaning. Now you may have Paparazzi waiting for you but you will still look great for the rest of your day

In Transit Spray On Moisture
The perfect travel size to toss in your bag. This basic moisturizer is great to spray on while in flight or after landing.
4.
Oil Absorbing Tissues
So you have your facial mist, but before you use it, you will want to blot your facial area with an oil absorbing tissue. If you have never heard of these handy tissues before they are very popular in Asia and ideal for travelers. The best part about packing these is not only their great function but they come in small packages and take up little room in your bag.
Black Charcoal Blotting Linens
These purifying sheets are excellent especially if you travel wearing makeup – they won't remove it, just the excess oil.
5.
Eye Serum
If you want help with puffy eyes after a long flight, then go to your favorite cosmetics counter and ask for a good eye serum. You can just throw it into your carry-on and can put in on under and around your eyes.And voila, your friends or family who pick you up will see a fresh and awake

6.
Travel Jewelry Case
Pick a cool, yet functional jewelry case, so you can easily and stylishly pack all your jewelry and accessories to match your outfits that you packed. They come in hard cases and also cloth so pick what works for you and that you have room for in your luggage. If you go light on accessories you can also use this case to add in some of your beauty products to keep everything organized.
Teamoy Jewelry Organizer
With zippers and clips for all types of jewelry and a soft fold up design, this small jewelry organizer will fit easily in any carry-on bag.
7.
Stylish Sunglasses
When is the last time you saw a photo of a celebrity coming off of an airplane without sunglasses on? If you really want to make a statement and feel like a celebrity go with a large frame. There's so many different styles in your favorite stores so you should have no trouble finding a stylish pair to wear on your next trip. And yes go ahead and wear them in the airport terminal as well as when you board the plane.

8.
Travel Blanket Throw Set
For comfort and style find yourself a blanket throw set that includes an ice wrap to keep you warm because we all know blankets on the airplanes and especially pillows are hard to come by. Pick a really fun color so that you stand out that way you'll really look like a celebrity too. Need more suggestions? I've got a whole post dedicated just to travel blankets.

Choose a blanket scarf if you're running low on space. Use it as a wrap in transit and a flight blanket in the air.
Flight 001 Travel Blanket
A soft light weight blanket to add to your carry-on bag. Use the attached bag as a pillow cover for the airline pillow.
9.
Fedora Hat
Wearing a fedora on the plane and off is a fun way to add some style to your travel outfit. We always see stars wearing cool hats as leave the airport so why can't you? You will see them in your finer department stores as well as discount stores so don't worry about the price just go for the style.
10. Something to Read
Don't forget to add some reading material to your bag! Of course celebrity magazines are always an option but if you're more interested in something a bit more literary choose a great book (or three) for your flight and vacation.
You may also want to see the books I'll be reading this summer here – A Globally Inspired Summer Reading List
The Queen of Hearts
For Grey's Anatomy lovers this book will really resonate and get you engrossed. A great summer read.
Tangerine: A Novel
Hitchcock meets Morocco? This suspense thriller is a great option for someone that wants something a little more engrossing than a beach read!
Along the Infinite Sea
The 1960's. Europe. A car. A love story and so much more. All the components of a great summer read.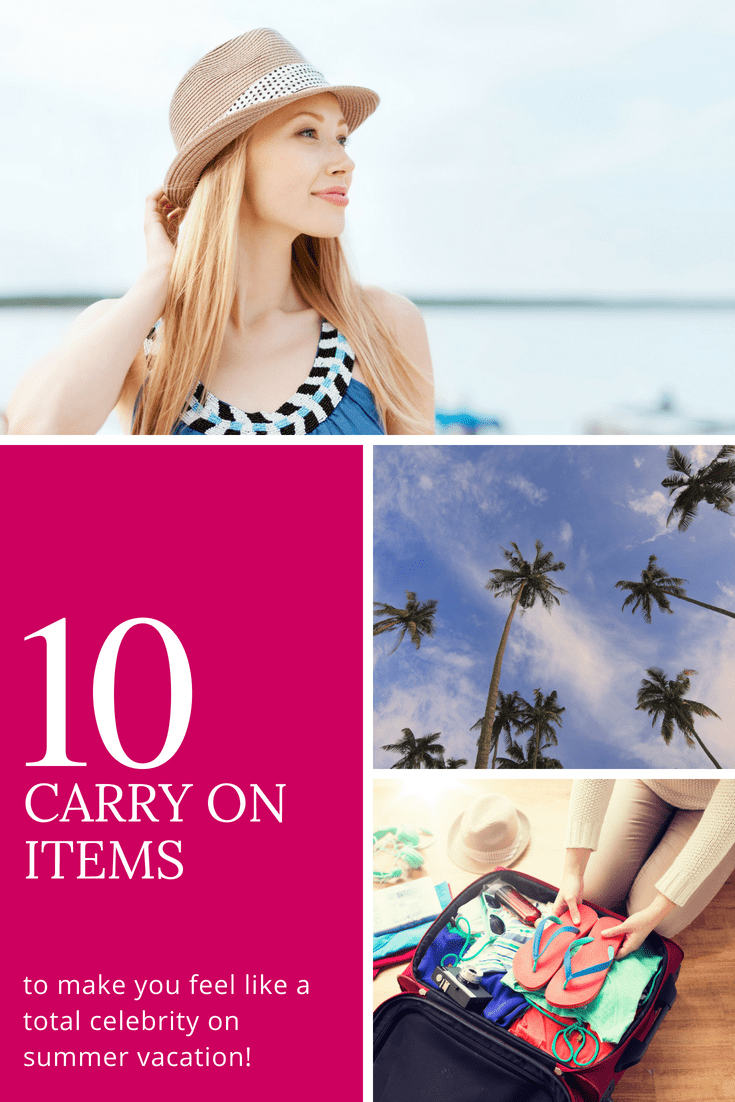 Be a part of the MarocMama family!
Do you want access to all things MarocMama? Join our community of readers to get updates on new posts, inside information that won't go on the blog and so much more!
Sound good? Pop your email below and you're in!