These tasty cookies are better known throughout the Middle East as ma'amoul and they are delicious. This isn't a recipe I thought I would find in a "sandwich book" but when you look at it they really are just like a sandwich. Dough on either side with a filling! In Kicked Up Sandwiches, Emeril uses walnuts as his nut of choice however I opted to go with pistachios.  I love how dates, cardamom and pistachio come together. The exterior of the cookie is similar to shortbread with an ingredient you won't find in any Middle Eastern versions (if you want to see how the original recipe comes together check out this post from my friend Holly)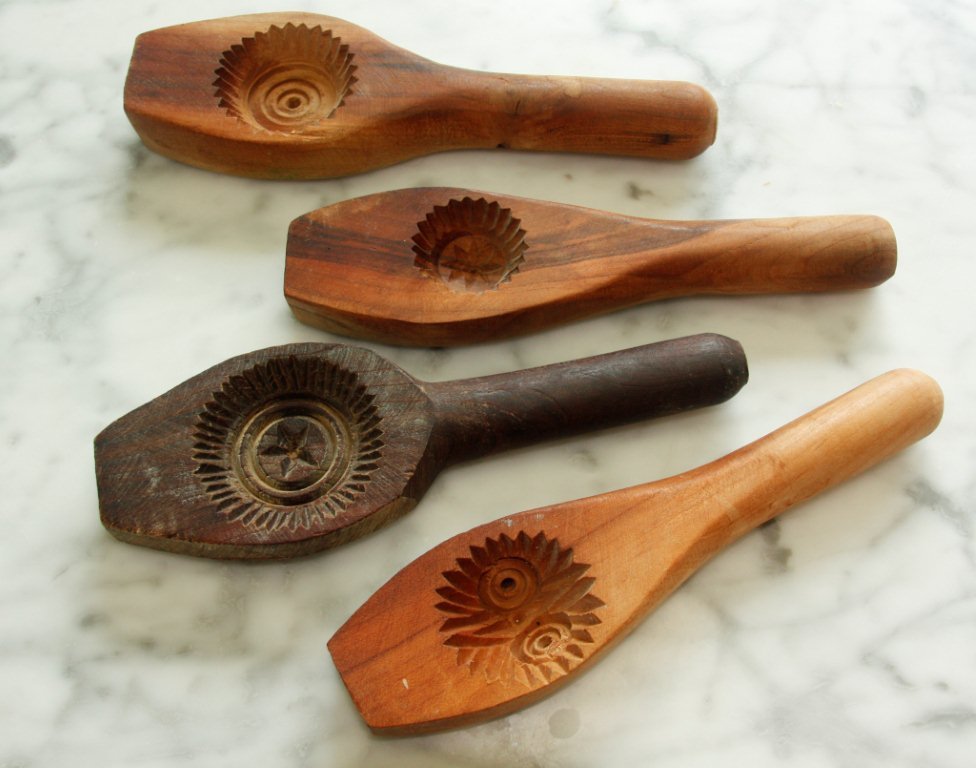 You can but these neat little molds throughout the Arab world.  They are how the intricate patterns show up on the cookies. As you can see from my picture I don't have one of these lying around, so instead I just crimped the edges with a fork.  These are a really great recipe to have for Eid. I really think the most important part of this recipe is the powdered sugar. I placed all the cookies in an air tight container and sprinkled in about 1/4 c of confectioner's sugar. Then I (carefully!) tipped the container upside down and sideways until the cookies were coated. Because MarocBaba can't eat these I had to test them out. It just so happened I was cooking for our mosque yesterday and decided there was no where better to do a trial run than in a roomful of Arabs who grew up eating these cookies.  I received many compliments and most people came back for seconds!
If you've been enjoying my posts from Kicked Up Sandwiches I've got a treat for you! One reader is going to win their own copy of the book!!  
To enter to win follow the directions in the Rafflecopter form.  The giveaway will be open until midnight on October 23rd so don't wait!
Disclaimer: I was not compensated for this post however I did receive the Kicked-Up Sandwiches Cookbook for free in order to participate.  I will not be sharing the complete recipe for each sandwich as this compromises the integrity and intellectual property of the cookbook author.  If you would like the complete recipe for this sandwich, cookbooks can now be ordered. 

Be a part of the MarocMama family!
Sign up for our newsletter today.
You'll get a weekly update + features that won't be on the blog!